Two for One Special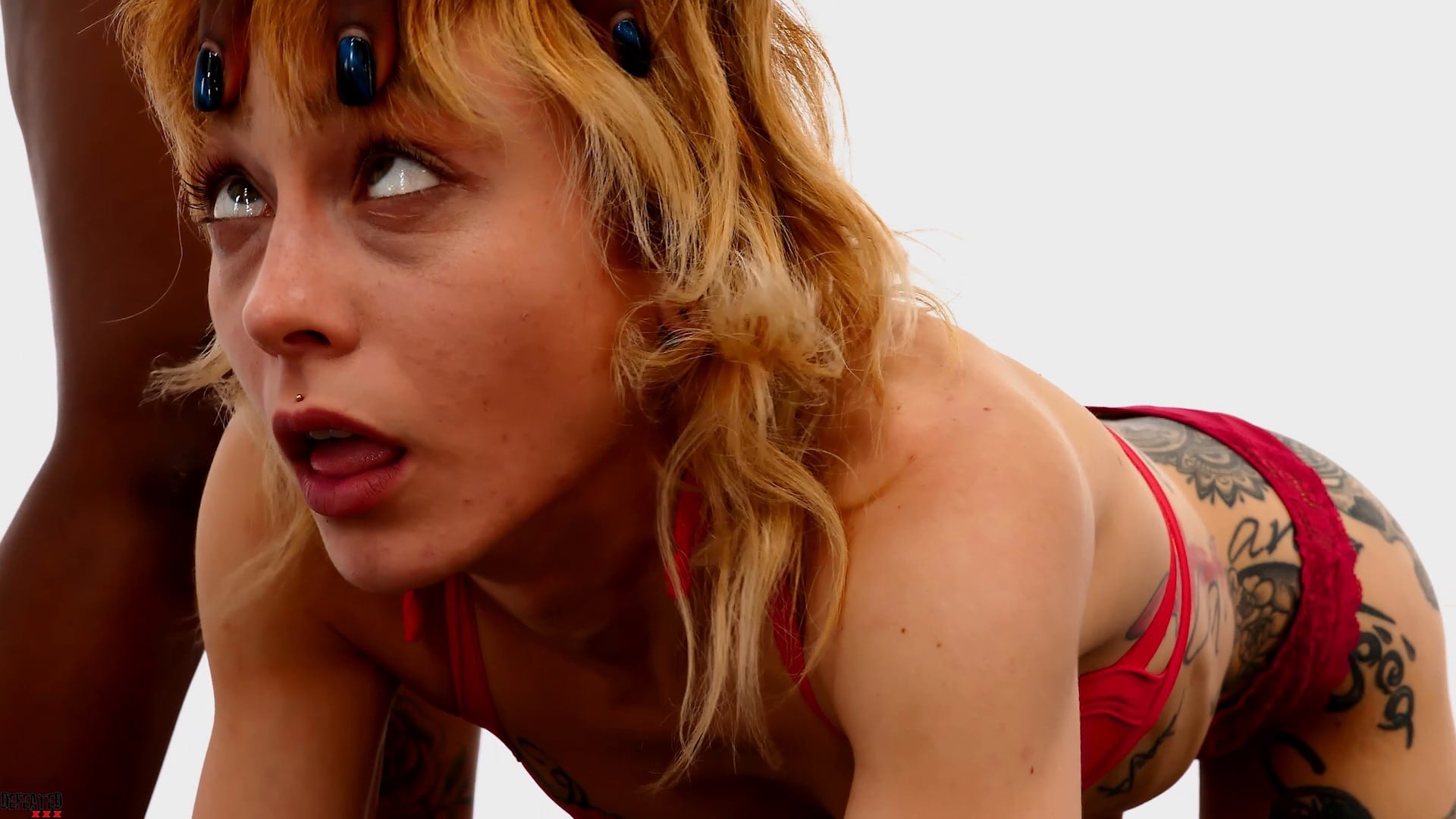 PUBLISHED:&nbsp2018-05-21
Description:
Lilith is standing in the mat room talking to the camera. She explains that she's supposed to have a match with a new girl. She doesn't know her name, but she knows what she looks like. She goes on to describe someone short and thing, could be June she had in mind. While she's explaining who her opponent is supposed to be and how sure she is that she can beat her, Poison enters behind Lilith. Poison stands behind Lilith and just listens to her rant. Slowly, Lilith starts to sense someone behind her, she starts to slow and stutter her words as turns around. Clearly Lilith is shocked to see the monstrous Poison behind her. Nervously Lilith asks "who are you?" Poison happy answers, "I'm the new girl and I'll be destroying you this evening." Lilith immediately tries to escape, as this is definitely not what she had in mind, but Poison takes one hand, puts in on top of Lilith's head and squeezes, stopping Lilith's escape before it ever really started. Lilith is stunned by pressure on her skull and almost instantly goes limp and starts twitching. Poison is quick to complain, "Why are all the girls around here so weak?" She goes on complaining as she begins to ragdoll the twitchy Lilith, domination her with a few carries, some belly punches and a bear hug. After a few minutes of Poison ragdolling Lilith all over the place, Stella enters, and is quickly shocked by what she sees. "What the hell is going on here?" Poison answers, "She didn't think I could beat her, so I was just proving her wrong." "I think she's got your point. You can stop now." Poison of course takes an offense to Stella trying to tell her what to do. She gets face to face with Stella, "You think you and beat me too?" Stella backs down and says, "No, you're huge, it wouldn't be hard to guess you could beat me, I was just saying, you don't need to beat Lilith anymore." "Well, I got to beat up someone." Replies Poison and with that she again puts her hand on Stella's head and squeezes and just like Lilith, Stella is almost instantly out cold and begins to twitch. Now it's Stella's turn to be a ragdoll as Poison plays with her twitch limp body, dominating her with TriangleHolds, face punches and a few carries as well. After a few minutes Lilith begins to wake up. She's clearly not too sure where she is or what's going on, but she knows she's got to get out of there. She doesn't even get back to her feet, just dazed as she is she slowly tries to crawl away. Of course Poison sees this and stops what she's doing to grab her. She catches Lilith and puts her in a long bedtimeer. Lilith struggles for a while, then she goes out, but her body goes wild, twitching and drooling like crazy. Poison continues to hold Lilith in that bedtimeer until she notices that Stella is now trying to make a getaway. Poison leaves Lilith twitching and goes to stop Stella. With Stella out, Poison goes back the Lilith and snaps her neck which makes her body lay completely still and then she goes after Stella. Wrapping her arms around Stella's neck she now locks the TriangleHold on her. Stella goes right out too and her body goes wild just like Lilith's did. Poison keeps the hold on for a little while letting Stella twitch and drool for a while before snapping her neck too. Poison then stakes both girls on top of each other and then takes her victory pose over both Lilith and Stella. Poison says "I might be new but I'm the best and I will prove that to anyone who gets in my way. I run this place now, not these two or some silly queen!"
Included
Skull crushing vice grips
OTS Carry
Fireman's carry with vice grip
Lots of twitching
Lots of Ragdolling
Tongue Protrusion
Belly punching
Bear hug
Cradle carry
Foot grinding in the belly
TriangleHolds
Face punches
Extreme over the top twitching
Drooling
Neck snaps
Body pile
Victory pose
Video Information:
Lenght: 22:00 Minutes
LANGUAGE:

Format: MP4
Price: 19.99€ EUR
Movie Images Preview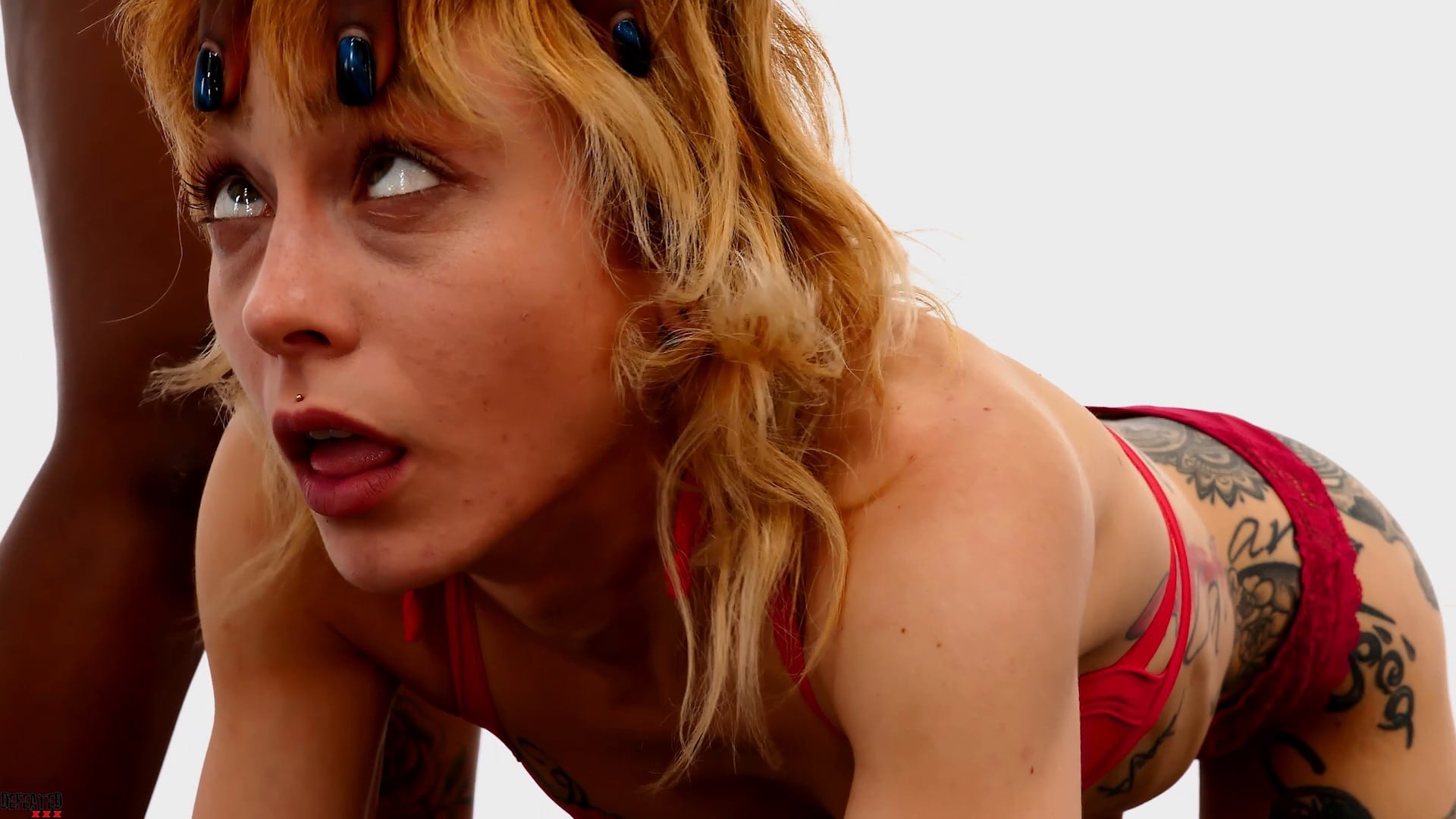 RELATED VIDEOS
PUBLISHED:&nbsp2020-04-26

We produce many videos with the best fetish fighters around Europe. Our fetish genres include: girls fighting, catfight, female wrestling, foot licking, foot kissing, foot smelling, bearhugs, knockouts, limp play, over the top reactions, super heroines fight, facesitting, BBW wrestling, headscissors, facesittings, belly punching, boxing, fist fight, lift and carry, nipple torture, nipple twisting, wrestling, custom fetish video, custom Porn video, headscissor knockout, reverse headscissor and much more! Join our membership section to see all our videos, we update many times each month!
&nbsp