THE TRICKED BEATDOWN – CHEATING FAILS TOTALLY

PUBLISHED:&nbsp2016-12-22
Description:Elizabeth is talking to the camera with a bottle of water in her hand. She explains that she tricked the water and who ever drinks it will become very dizzy and weak. She plans on using it on the new girls, so she can use them as practice dummies.While she's talking Eden and Lilith enter behind Elizabeth and hear her plan. They work together, taking the bottle from Elizabeth and push her to drink it. It only takes a few minutes for Elizabeth to become too weak to fight back.
Eden and Lilith team up and beat down Elizabeth, they hold her down, punch, kick and humiliate Elizabeth until Elizabeth passes out. They ragdoll Elizabeth, continuing to punch and kick her as the please, until Eden gets bored after this tricked beatdown. Eden grabs the water bottle, sneaks up in Lilith as she's still playing with Elizabeth and pushs her to drink it.
Lilith quickly gets weak and Eden starts to beat her down too. Elizabeth is pushed aside to give Eden room to beat up Lilith. After a while Elizabeth to starts to stir, it takes her some time to clear her head and make it back to her feet, but when she does she attacks Eden.
Eden is new and isn't strong enough to fight Elizabeth now the narcotics have worn off. Elizabeth dominates Eden mercilessly, angry about be trick and beaten up. Now Lilith is pushed aside as Elizabeth gets her revenge. Elizabeth pushs Eden to drink from the bottle, which makes Eden go KOing. Elizabeth notices as Lilith starts to wake up and makes her drink from the bottle as well. The trick make Lilith pass out almost right away. Elizabeth stakes the new girls up on top of each other and poses over them.
RELATED VIDEOS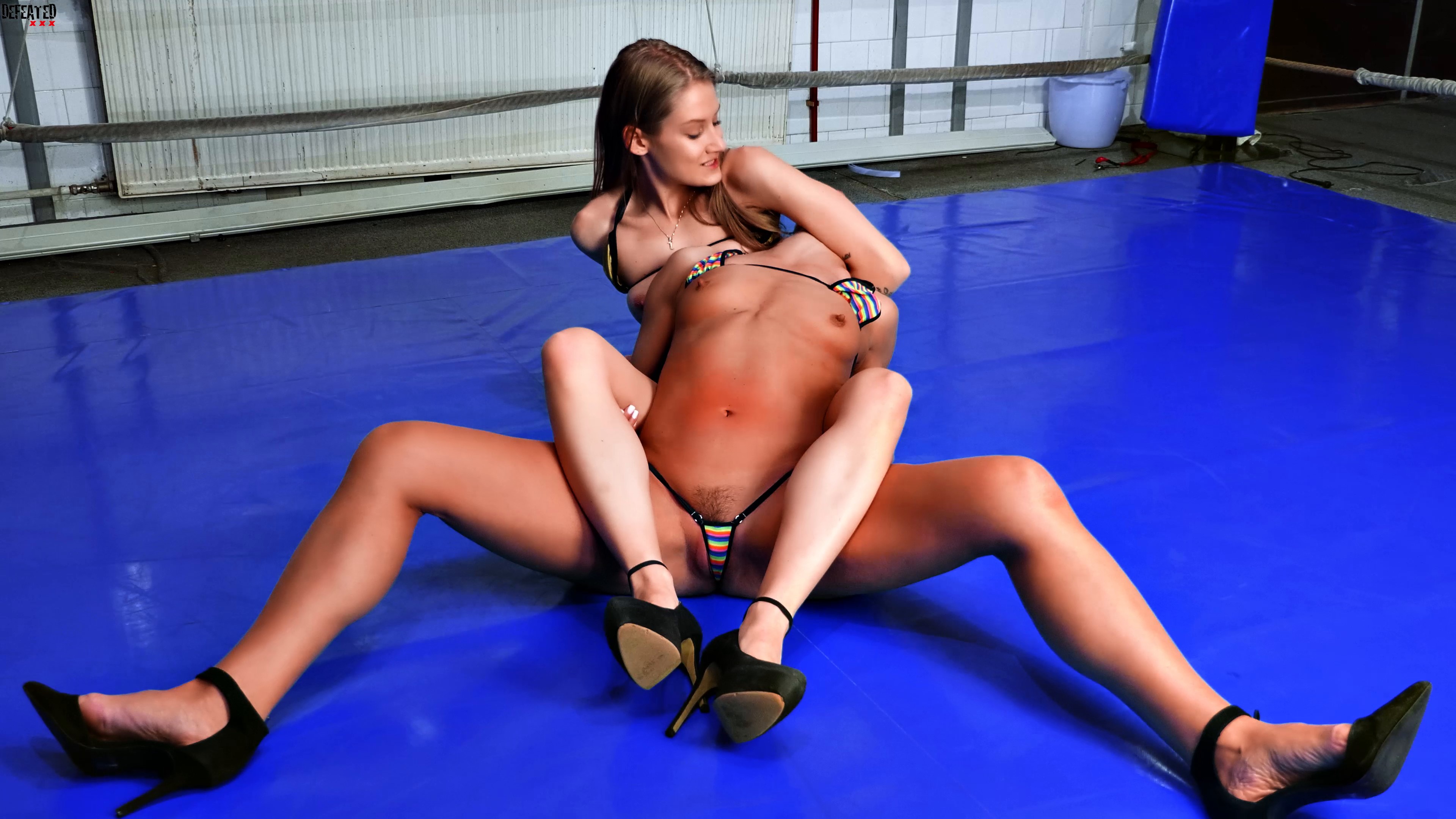 PUBLISHED:&nbsp2019-05-27

Defeated.xxx the best FETISH WRESTLING website around the net!
&nbsp

With the best fetish fighters around italy and europe, We produce many videos of many fetishes, including: Forced foot licking, forced foot kissing, forced foot smelling, bearhugs, knockouts, BBW wrestling, headscissors, facesittings, nipple torture, deathfights, nipple twisting, sumiko Wrestling, Forced Foot smother, Custom fetish video, Custom Porn video, Foot smother, Footsmother, Headscissor KO, Headscissor Knockout, Reverse headscissor, reverse headscissors and more! Join our membership section to see all our videos, we update many times each month!

&nbsp