The Black Widow gets Bit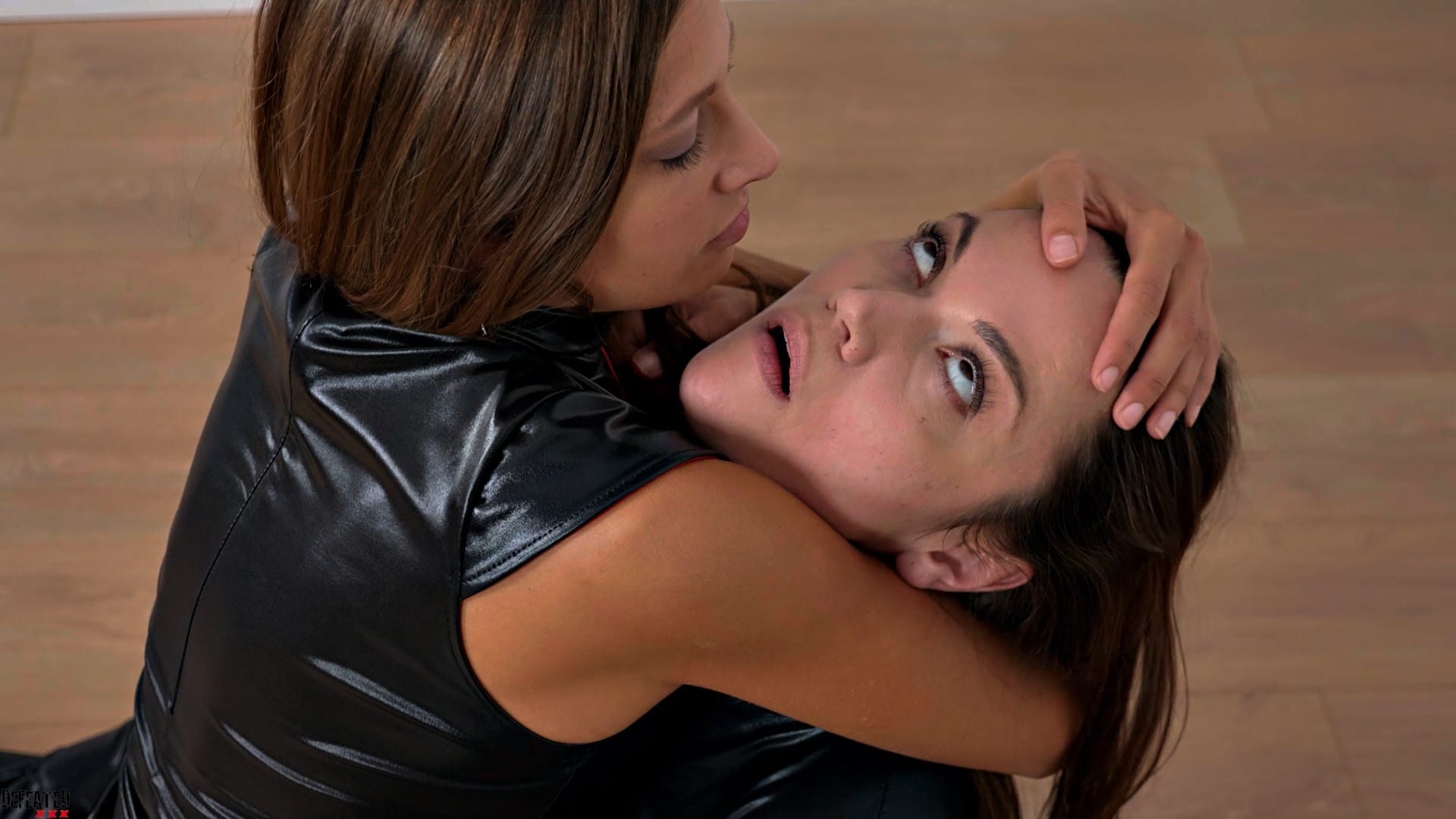 PUBLISHED:&nbsp2018-11-17
Description:
Agent Alyssa aka The Black Widow has just completed a mission and calls in to inform her bosses that the job has been completed. As soon as she gets off the phone she hears someone enter the room behind her, she instantly draws her revolver and spins around to find another spy there. The new spy introduces herself as Talia and tells Alyssa that the agency wants her dead and she's here to carry out that mission, because she couldn't pass up on the chance to take down the famous Black Widow. Talia talks Alyssa into putting her revolver down and handling things woman to woman. Alyssa says, "OK, you asked for it." Putting the revolver down and kicking it away. A fight ensues, but unfortunately for The Black Widow, things quickly turn ugly for her. Talia fights her way out of Alyssa's first attack, and then renders Alyssa helpless with a head-butt, a two fingered jab to the throat and a kick to face, Alyssa's eyes roll back in her head as she slowly slides down the wall, landing on the floor and twitching. Talia mocks Alyssa while punching her in the belly. Alyssa is able to gather her wits a little a pulls a knife from her boot. Alyssa dazed, but clears her head and is able to take Talia to ground. Alyssa thinks she has control now, but Talia just holds Alyssa back for a while until she decides to take control again. Using a head scissors Talia is able to KO Alyssa again. Again Alyssa's eyes rolls back in her head as she slowly fades to black. Talia plays with Alyssa's limp body a while and then waits for her to wake up. When Alyssa wakes up, Talia lets her get back to her feet before KOing her again with a dragon bedtimeer. No matter how much Talia talks trash Alyssa is just no match for Talia. With Alyssa out again Talia searches Alyssa body and finds the stolen flash drive and calls it in. While on the phone Alyssa wakes up and attacks Talia from behind, wrapping a cord around Talia's neck. It seems Talia might finally be in trouble, but not for long. With her hands Talia reaches back and chokes Alyssa. Talia's grip is much too strong and Alyssa is pushd to let go. Even still Alyssa isn't strong enough to pry Talia's hands for her throat and Talia is able to KO her again. Talia wakes Alyssa and tells her to beg for her life, but Alyssa doesn't comply. Another choke out KO follows and another chance to beg for her life, but Alyssa remain reluctant. Alyssa tries to go for her revolver, but she way too weak now, Talia easily disarms her and snaps her neck, completing the mission. Talia calls in a mission complete and leave the carcass of the once great Black Widow behind.
Included:
TriangleHold
Elbows to the belly
Head butt
Two fingered throat jab
Kick to the face
KOs
Eye Rolling
Belly punches
Head scissors
Dragon bedtimeer
Limp play
Rope choke
Over the head throat choke
Reverse TriangleHold
Choke out
Neck snap
Video Information:
Lenght: 20:09 Minutes
LANGUAGE:

Format: MP4
Price: 20.99€ EUR
Movie Images Preview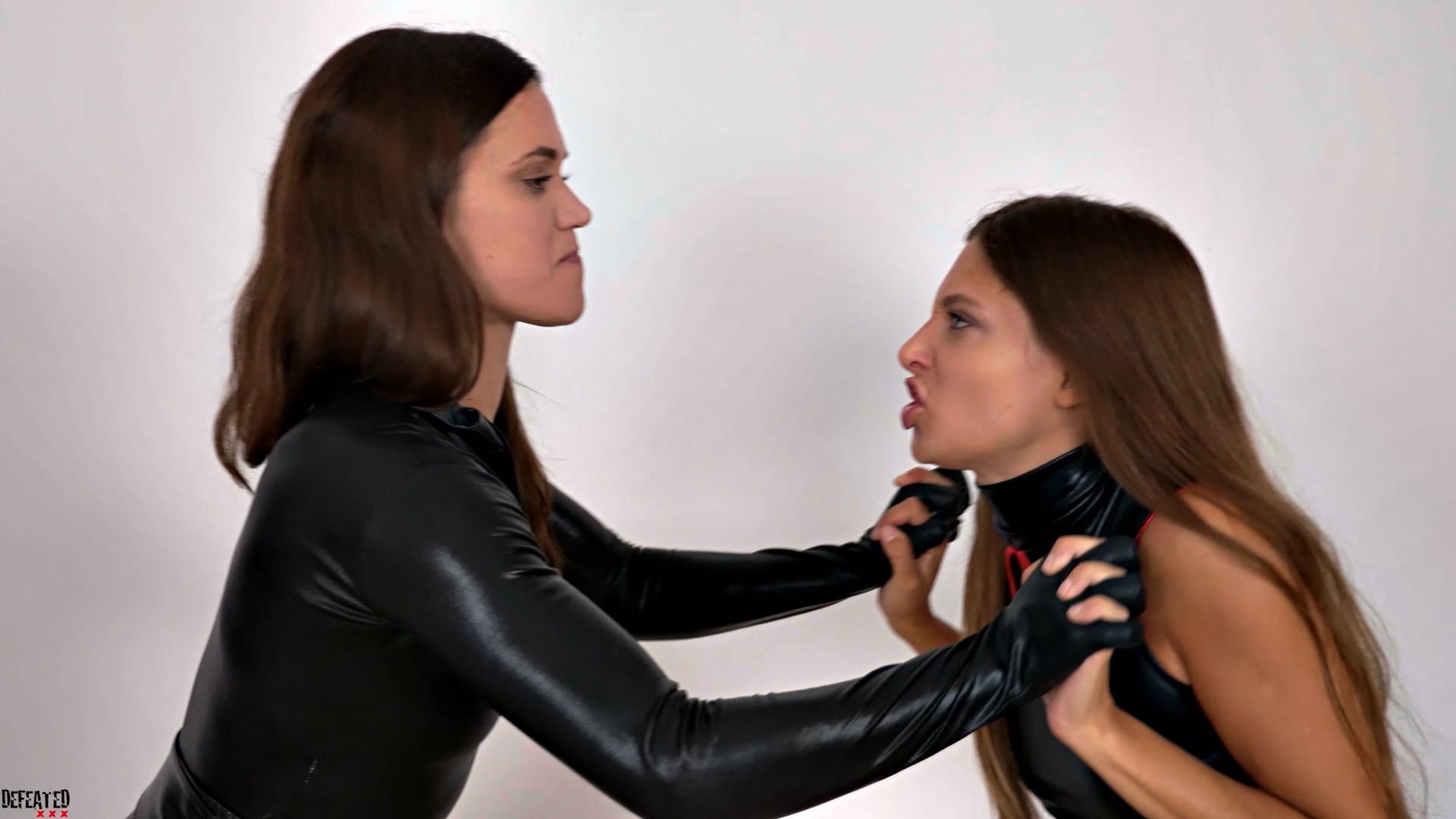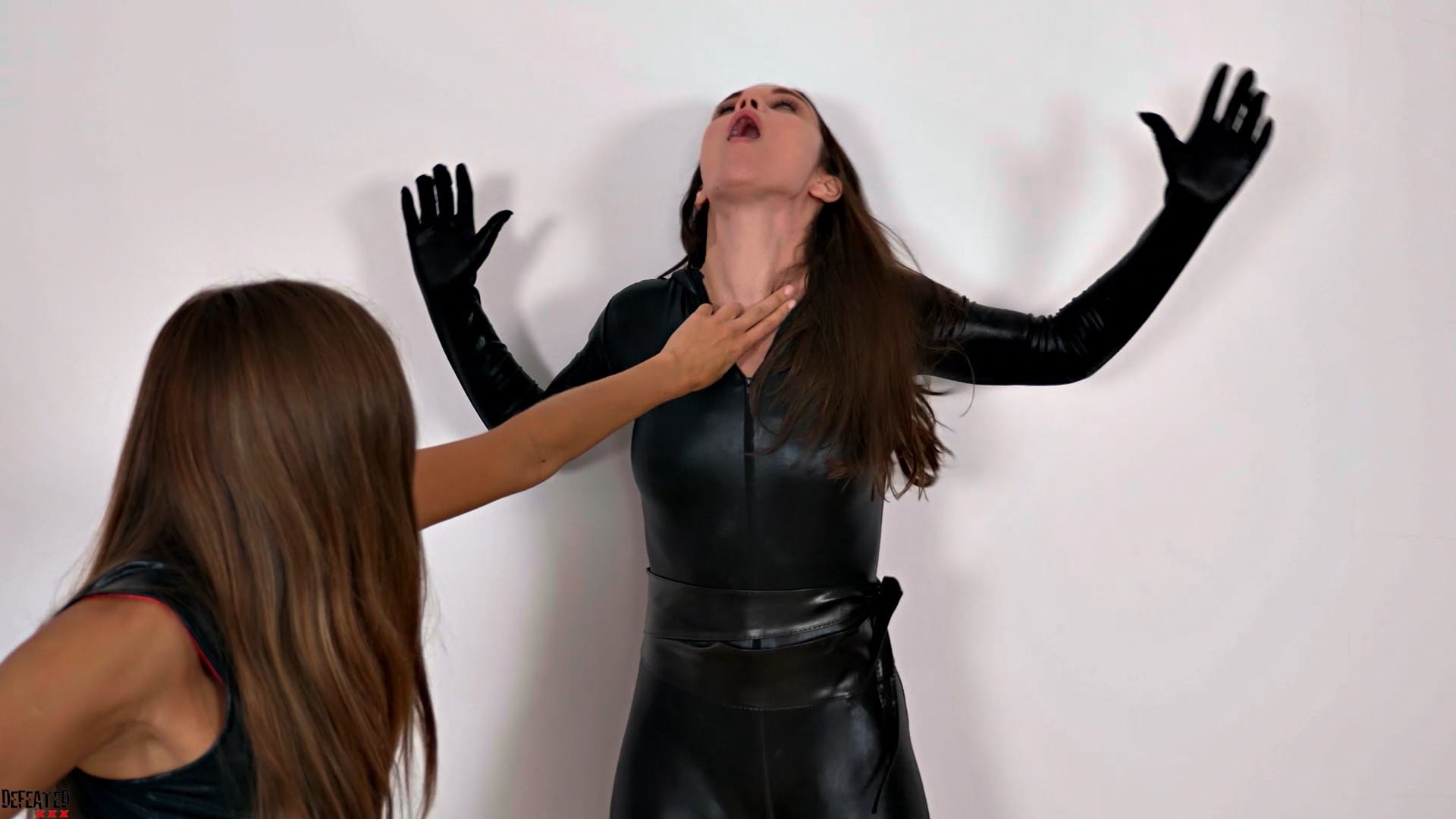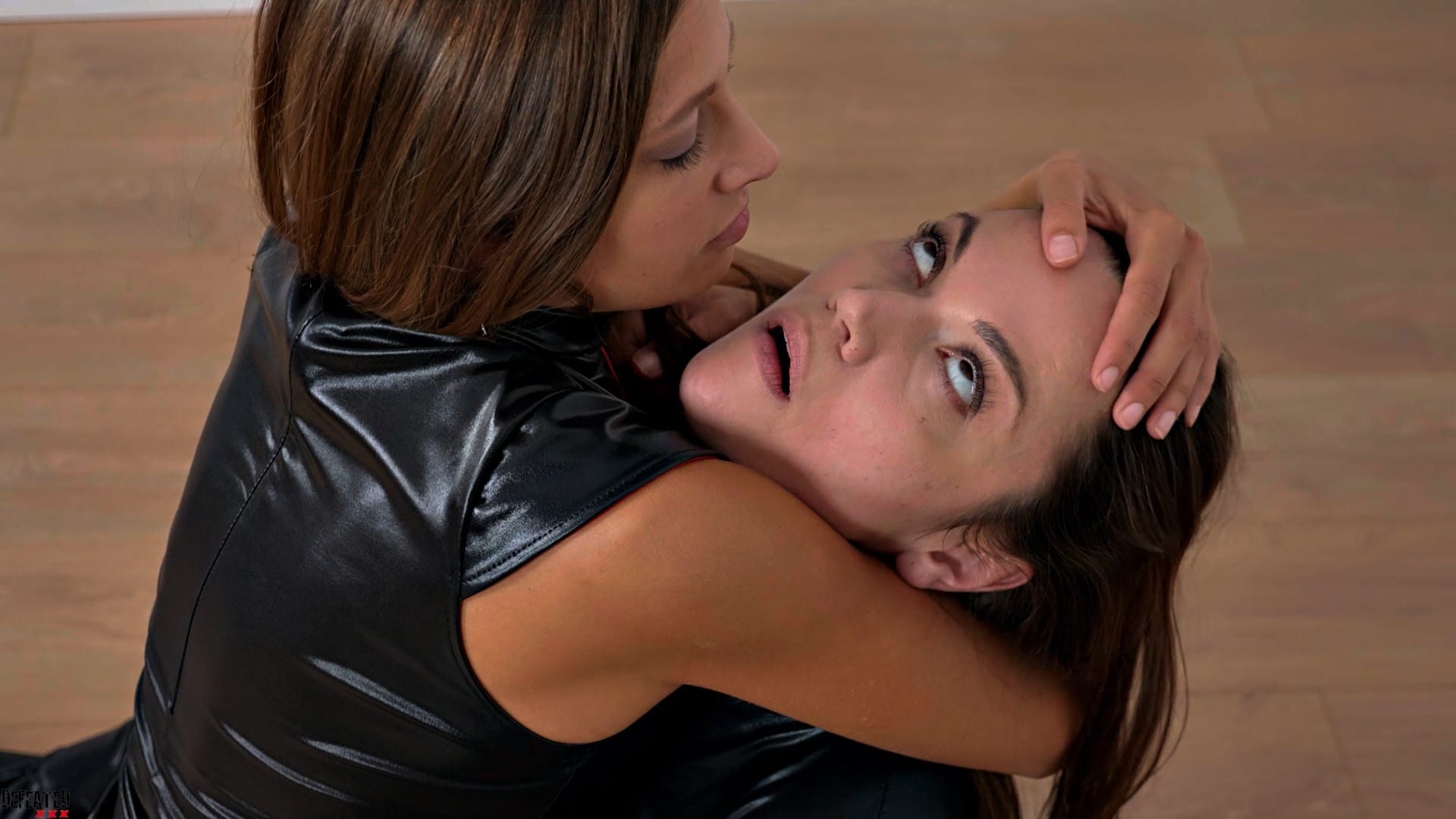 RELATED VIDEOS
PUBLISHED:&nbsp2019-08-25

We produce many videos with the best fetish fighters around Europe. Our fetish genres include: girls fighting, catfight, female wrestling, foot licking, foot kissing, foot smelling, bearhugs, knockouts, limp play, over the top reactions, super heroines fight, facesitting, BBW wrestling, headscissors, facesittings, belly punching, boxing, fist fight, lift and carry, nipple torture, nipple twisting, wrestling, custom fetish video, custom Porn video, headscissor knockout, reverse headscissor and much more! Join our membership section to see all our videos, we update many times each month!
&nbsp