Janelle Vs Stella: Nipple torture fight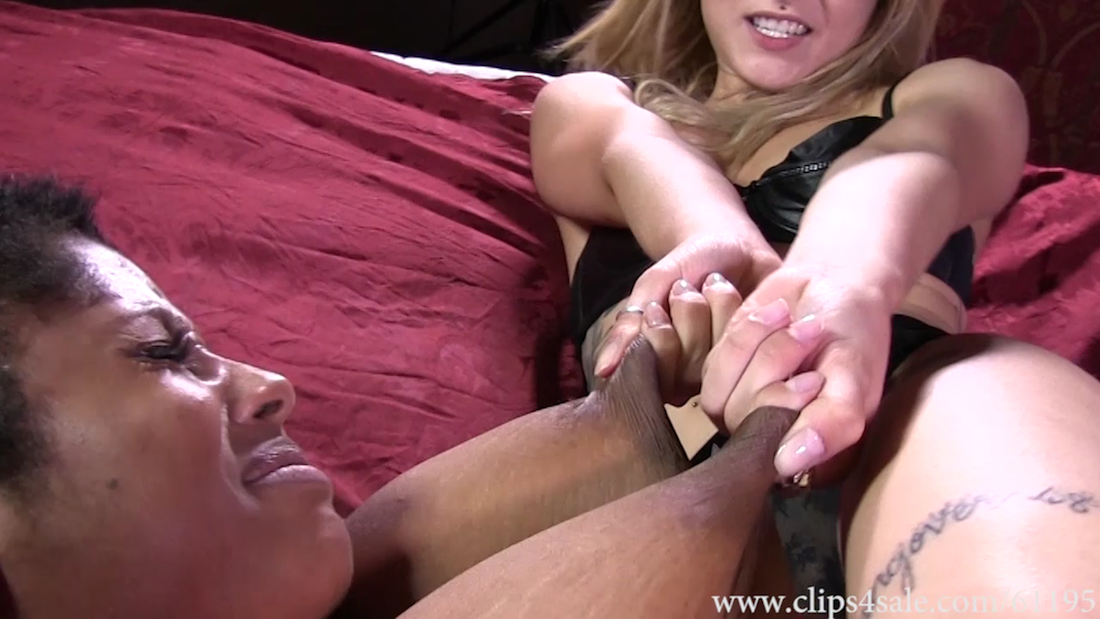 PUBLISHED:&nbsp2015-01-21
Catfight style match with Janelle mostly dominating Stella. Fairly slow paced with lingering holds, including breast attacks, hair pulling, scissors, body pins and crotch attacks.
The ladies face off against each other standing beside the bed. Stella is feeling very confident, she does a little dance.
This annoys Janelle and they start to fight, soon diving onto the bed.
The fight is initially quite even, but gradually Janelle proves stronger and gains the upper hand.
Seeing she's losing Stella starts to fight dirty and attacks Janelle's breasts.
This puts Stella in control and she dominates Janelle, even pulling her top aside to attack her bare breasts.
When Stella is happy she's inflicted enough pain, she leaves Janelle moaning on the bed and thinking it's all over starts dancing.
Janelle recovers and rearranges her top to cover her breasts again.
She then grabs Stella and pulls her back onto the bed.
Janelle then dominates Stella, inflicting her revenge.
After a few minutes she pulls Stella's top down to expose and attack her breasts.
When Janelle is happy she's had her revenge, she leaves Stella groaning in pain on the bed, thinking it's all over she poses for the camera.
Stella pulls her top back up to cover her breasts and grabs Janelle hoping to take her by surprise. But Janelle is ready for Stella and soon takes control again.
Janelle soon strips Stella of her top completely, attacking Stella's breasts again and dominating her for the rest of the fight.
The fight ends with Janelle taking her own top off, body pinning Stella and crushing Stella's breasts with her own.
 [ am4show have="p1;p2;"]
RELATED VIDEOS
PUBLISHED:&nbsp2019-05-20

Defeated.xxx the best FETISH WRESTLING website around the net!
&nbsp

With the best fetish fighters around italy and europe, We produce many videos of many fetishes, including: Forced foot licking, forced foot kissing, forced foot smelling, bearhugs, knockouts, BBW wrestling, headscissors, facesittings, nipple torture, deathfights, nipple twisting, sumiko Wrestling, Forced Foot smother, Custom fetish video, Custom Porn video, Foot smother, Footsmother, Headscissor KO, Headscissor Knockout, Reverse headscissor, reverse headscissors and more! Join our membership section to see all our videos, we update many times each month!

&nbsp