3 girls Nipple and tits torture fight!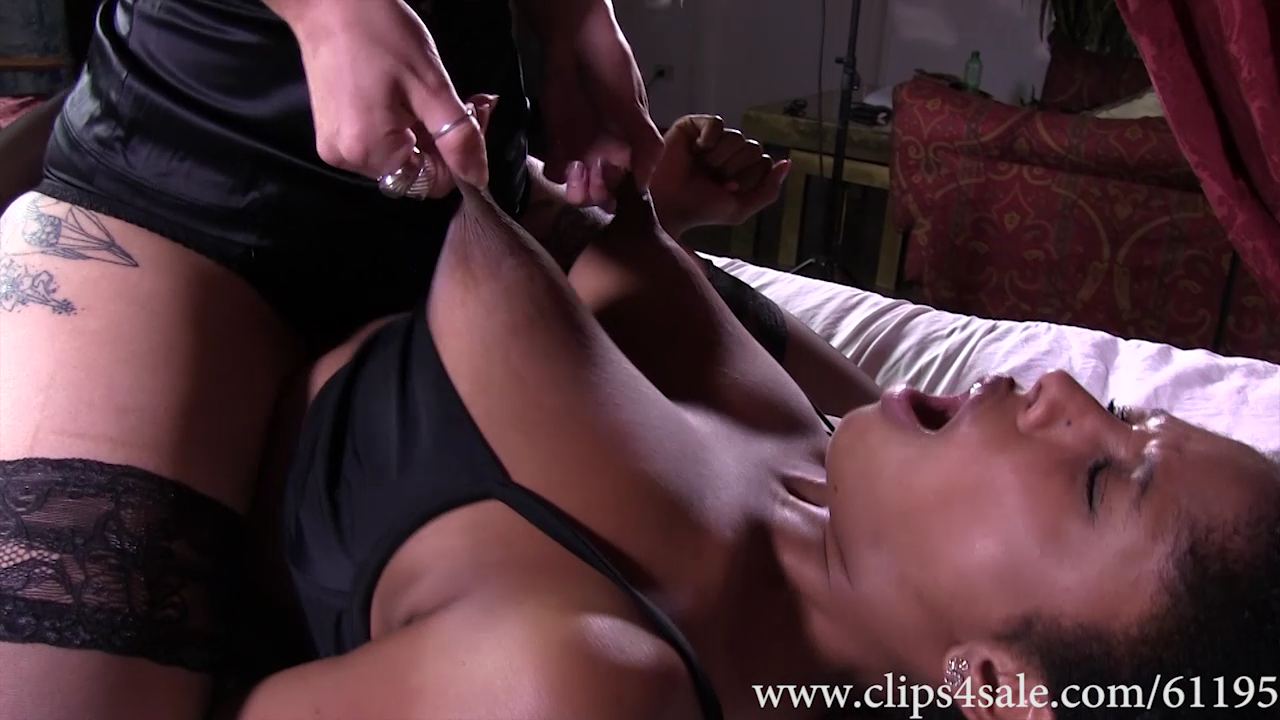 PUBLISHED:&nbsp2015-01-24
3 girls Nipple & tits torture fight!
Janelle and Stella are sitting on the bed, discussing who caused Janelle's break up with her boyfriend. Stella lies, saying she knows it was Tena because she's seen them together. Just to anger Janelle even more, Stella adds that Tena was boasting how her new boyfriend much preferred her boobs to Janelle's.Tena then enters the room and Janelle stands to confront her. An argument breaks out, then Janelle attacks Tena, grabbing her hair and throwing her onto the bed. The fight starts and is fairly even at first, but Janelle begins to takes control and dominates Tena.After a few minutes she strips Tena of her top and focusses on attacking her breasts.During the fight Stella watches, enjoying the mischief she's caused. She encourages Janelle, telling her to pull Tena's hair harder and squeeze her nipples more. Stella also joins in at times, holding Tena's arms so she can't defend herself and pulling her hair.Finally Janelle pushs Tena to her knees and bear hugs her, pressing her own breasts onto Tena's. Tena leans back trying to escape, but Janelle holds her there until satisfied she's had her revenge.After Janelle is done with Tena, Stella takes Tena by the hair and throws her out of the room (along with her top).Stella then starts dancing, feeling happy with her deception
Janelle then gets her phone and texts her ex to let him know what's she's done to his new girlfriend. Soon after she gets a text back from him and discovers it was actually Stella who stole her man.Janelle grabs Stella by the hair while she's dancing and pulls her onto the bed and the fight between Janelle and Stella starts.Janelle initially is in control, but Stella fights back and attacks Janelle's breasts. Stella briefly takes control, trapping Janelle she continues attacking her breasts.
Unknown to Stella, Janelle sent a text to Tena after she discovered the truth. Tena returns (with her top back on).
Tena grabs Stella by the hair and pulls her off Janelle.Janelle then takes control again, dominating Stella. She immediately strips Stella of her top and attacks her breasts. Later on Janelle also pulls off one of Stella's stockings and uses it to tie her hands behind her back, so Stella is helpless.Tena (as Stella did to her) encourages Janelle to inflict more pain and joins in at times.The fight ends with a long hold where Tena pulls Stella by the hair onto her knees, so Janelle can bear hug her squashing Stella's breasts with her own.
RELATED VIDEOS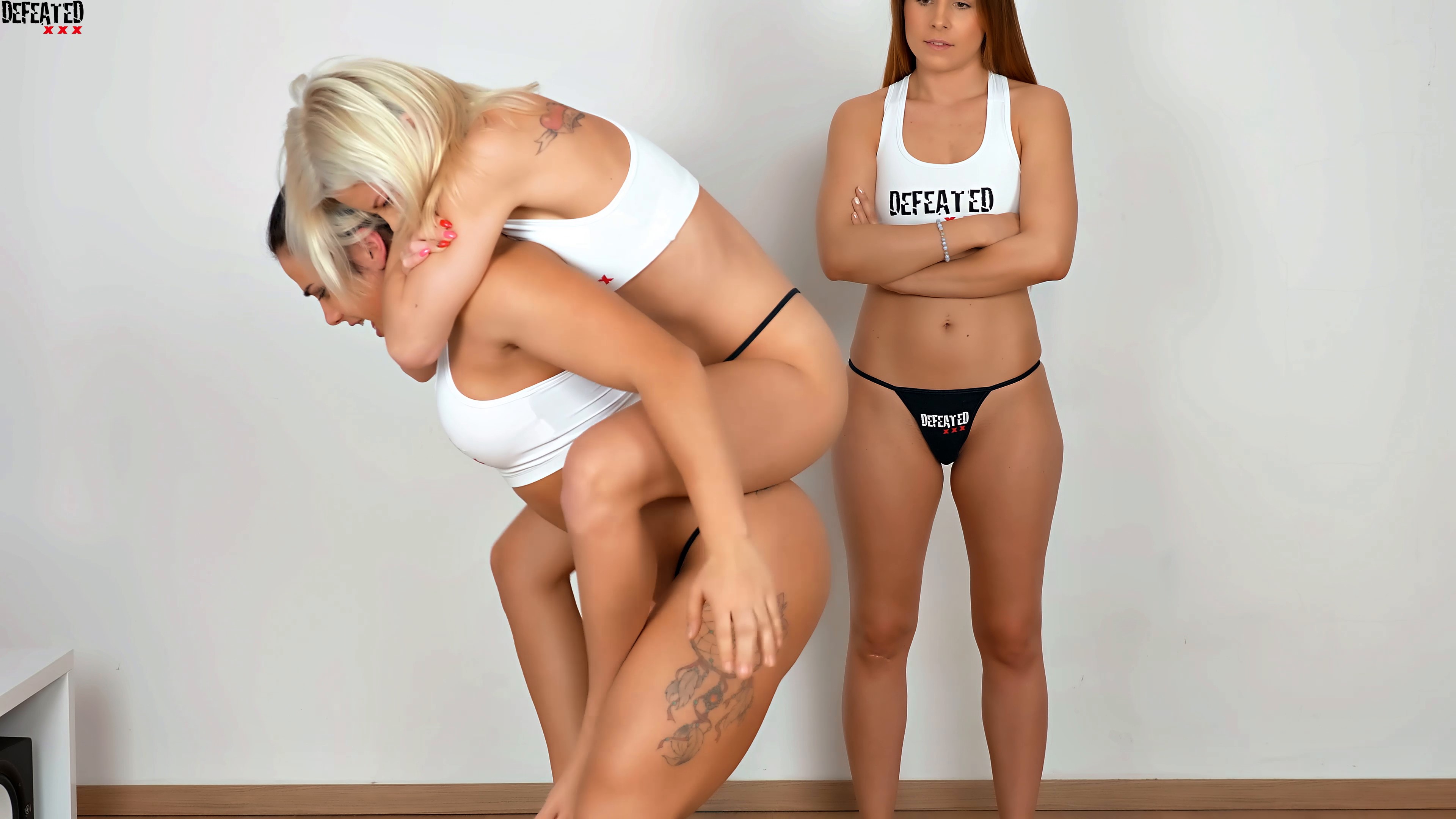 PUBLISHED:&nbsp2019-07-14

Defeated.xxx the best FETISH WRESTLING website around the net!
&nbsp

With the best fetish fighters around italy and europe, We produce many videos of many fetishes, including: Foot licking, foot kissing, foot smelling, bearhugs, knockouts, BBW wrestling, headscissors, facesittings, nipple torture, nipple twisting, sumiko Wrestling, Custom fetish video, Custom Porn video, Headscissor Knockout, Reverse headscissor, reverse headscissors and more! Join our membership section to see all our videos, we update many times each month!

&nbsp