Lilith Shuts The Queen Up

PUBLISHED:&nbsp2017-09-16
The Queen Elizabeth enters the mat room, again claiming that she can't be beaten and the only times she's ever beaten is when someone cheats against her, whether with tools, or poisons or something else to give them the edge against her, but when she's not messed with, she's unbeatable. Lilith walks in, apparently she's heard enough of Elizabeth's rants and has come her to shut The Queen up once and for all. Elizabeth isn't scared of Lilith, she says that Lilith is skinny and weak and wouldn't stand a chance against her. Elizabeth welcomes the challenge, telling Lilith to bring it on. Right away Elizabeth takes control, with a side head lock and a few punches to the gut she floors Lilith. Elizabeth gives Lilith another chance, letting her stand up, but again The Queen over powers Lilith, this time using both hands to choke Lilith, but Lilith isn't going down without a fight, she returns the favor choking Elizabeth right back. Surprisingly, Lilith's choke is having more effect on Elizabeth and soon Lilith is able to roll The Queen off of her and finish choking her out, while all Elizabeth can do is twitch wildly. Lilith slaps Elizabeth back to consciousness and Elizabeth springs back to her feet, claiming that Lilith just got lucky and she will show her strength now. Elizabeth again takes control, dragging Lilith to the mats and putting her boot across her throat. Lilith again bests The Queen with a quick open hand jab to the throat, Elizabeth is stunned and Lilith gets the chance to lock in a Cobra Clutch. Again Elizabeth's reactions are well over the top as she is again choked out by Lilith. From here on out Lilith completely dominates The Queen, KOing her again and again with a wide array of moves, like headscissors, "Hell's Gate" choke outs, TriangleHold, Mandible Claw and a final heart stomp KO. All these moves KO Elizabeth after lots of twitching and eye rolling. Elizabeth is left twitching and drooling, spread eagle in the middle of the mats several times, as well as being stripped of her top and left KO'd and topless. Lilith also brings into question, what is Elizabeth the Queen of anyway, queen of looser, or queen of jobbers. Maybe after this unexpected crushing defeat, The Queen might be asking herself the same question.
Video Information:
Lenght: 19:05 Minutes
LANGUAGE:

Format: MP4
Resolution: HD
Price: 15.99€ EUR
Movie Images Preview
RELATED VIDEOS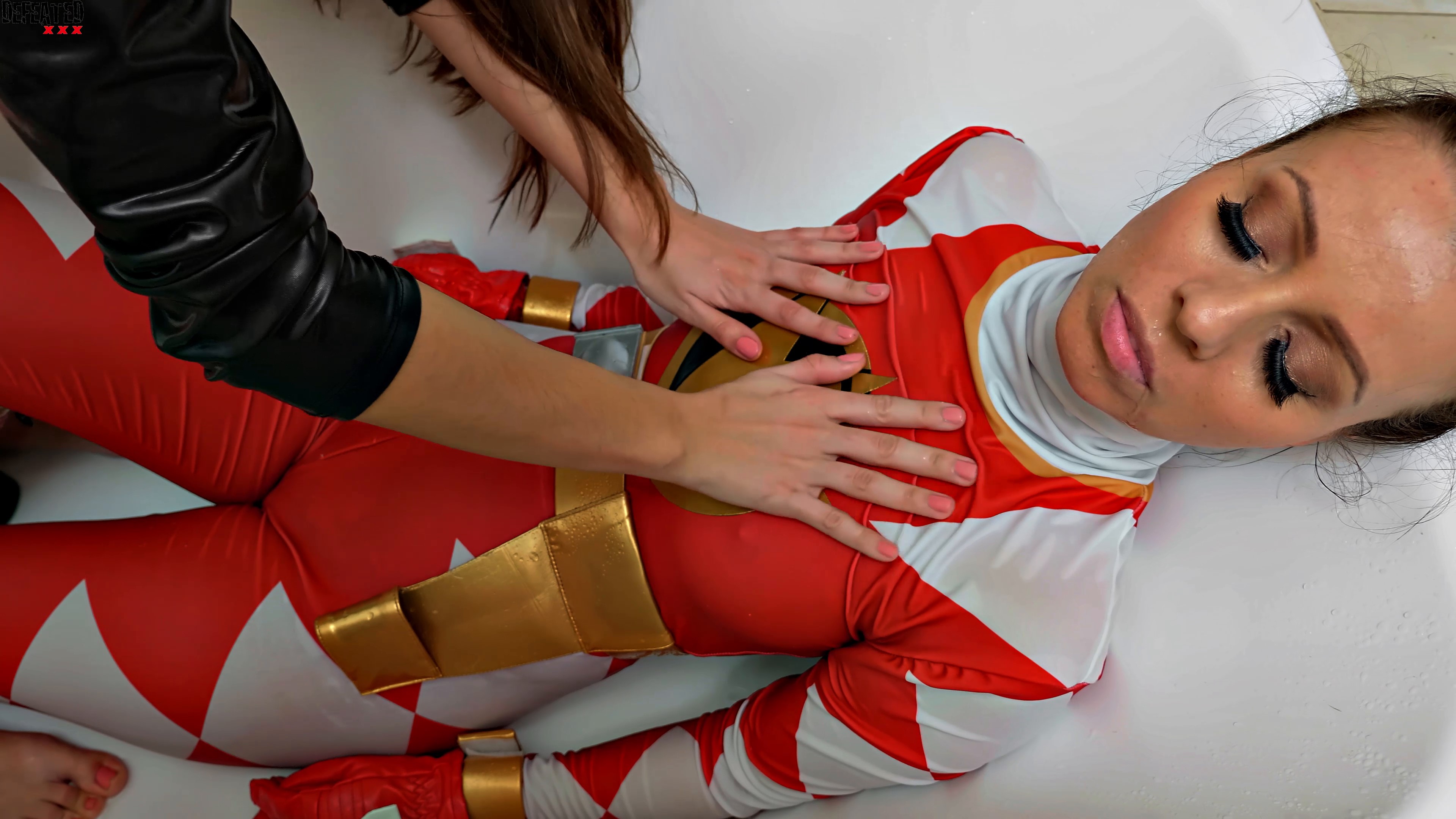 PUBLISHED:&nbsp2019-08-21

Defeated.xxx the best FETISH WRESTLING website around the net!
&nbsp

With the best fetish fighters around italy and europe, We produce many videos of many fetishes, including: Foot licking, foot kissing, foot smelling, bearhugs, knockouts, BBW wrestling, headscissors, facesittings, nipple torture, nipple twisting, sumiko Wrestling, Custom fetish video, Custom Porn video, Headscissor Knockout, Reverse headscissor, reverse headscissors and more! Join our membership section to see all our videos, we update many times each month!

&nbsp