Is only a matter of name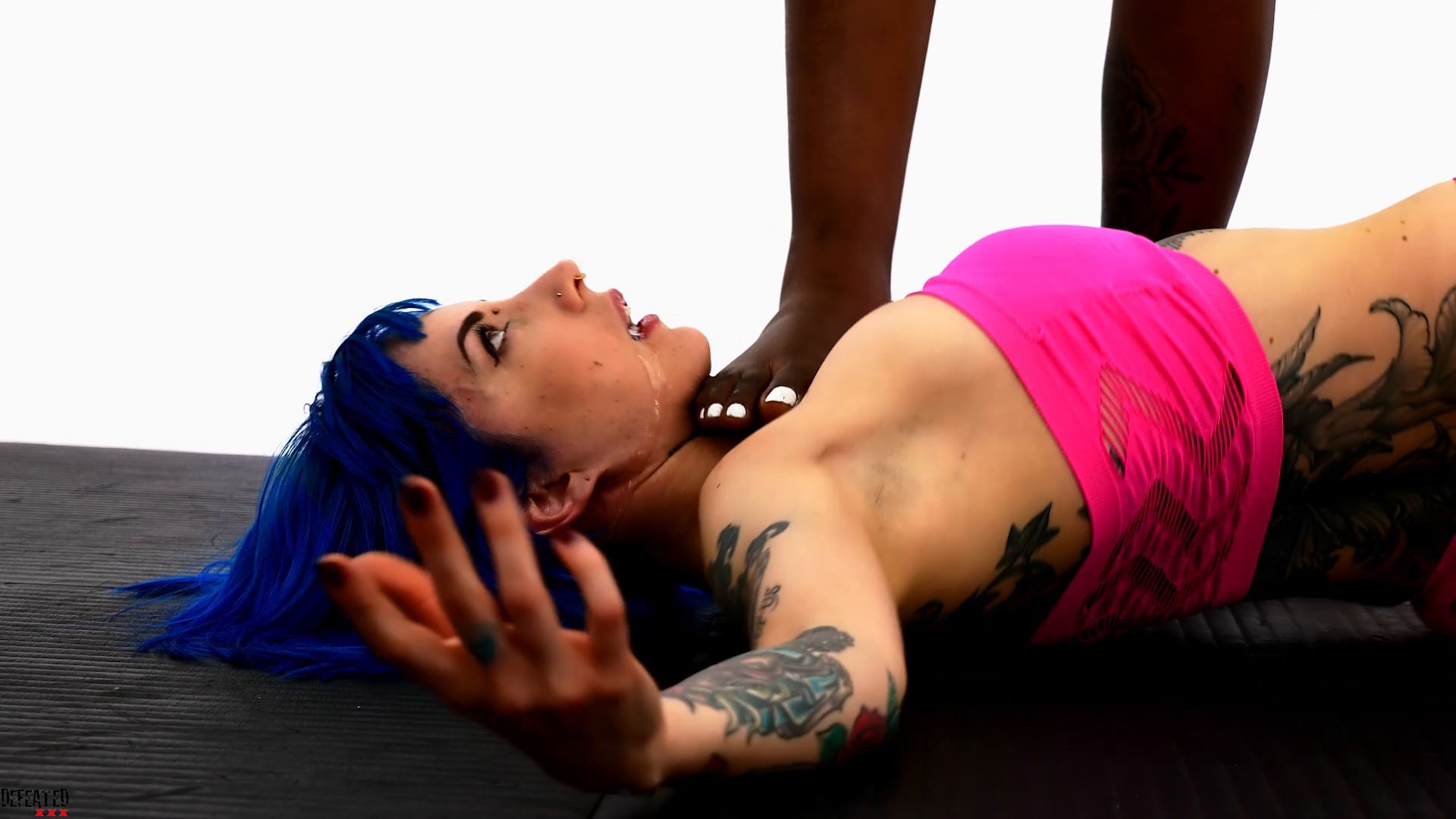 PUBLISHED:&nbsp2018-05-08
Description:
The Queen, Elizabeth is on her pedestal yet again, still ranting and raving about being undefeated, she continues on to talk about a new girl that's she heard about, with a "stupid name" like Poison who thinks she's strong. The Queen continues on, challenging Poison, not knowing Poison is standing right behind her. Poison approaches from behind and with a balled up fist, she knocks Elizabeth silly with a blow to the top of her head. Elizabeth instantly goes cross eyed with her tongue hanging out as she stumbles around. Soon she crumbles to the mats, twitching wildly, eyes still crossed but clearly KO'd. Meanwhile Poison disappears, so when Elizabeth finally quits twitching and come to The Queen is clueless to what happened. She makes it back to her feet, clears her head the best she can and continues where she left off, challenging Poison again. Poison again walks up stealthily behind Elizabeth, this time using a double neck chop to daze The Queen. Poison plays with Elizabeth, pushing her dazed for back and forth, laughing as she stumbles around. Eventually Elizabeth goes out, but Poison holds up her limp twitching body for a while before letting her fall to the ground. Again Poison is gone as The Queen recovers from this twitchy KO. Elizabeth looks around as she tries to clear her head again. She still clearly a little dazed, but she again begins asking for Poison. She's just about figured out that it is Poison who is sneak attacking her, but she again doesn't notice as Poison walks up from behind, this time using a TriangleHold, once again putting The Queen to bedtime. After another twitchy nap for Elizabeth she gets up and as soon as she becomes clear enough she starts looking out for Poison, who is again not there. Elizabeth gets back on her feet and again calls out Poison, calming to not be scared of her. Poison now shows up in front of Elizabeth. Elizabeth puts her dukes up, standing bravely and talks tough, standing behind her challenge, although her face tells a different story. Poison is more than happy to give Elizabeth exactly what she wants… a fair fight. Or at least so Elizabeth thought it would be, but right away Poison uses her extra reach to hold The Queen at bay as she swings wildly trying to reach Poison. Eventually Poison uses the grip on Elizabeth's head to throw her to the mats. Of course Elizabeth hops back up still talking tough, asking for round two and round two is just what she gets. A quick clothesline KOs The Queen again and this time Poison doesn't take off, instead she decides to ragdoll the twitching, limp queen for about 10 mins using chokes, strikes and submission holds. After Poison has finally had her fun, she finishes off Elizabeth with a brutal foot choke that causes Elizabeth to twitch and drool violently. Poison tells Elizabeth to remember her name, but The Queen insists on calling her "The Mountain". After a few tries Poison just finishes off Elizabeth, choking her with her foot until finally she is laying completely still. Poison takes her victory pose over the fallen queen and announces that she is Poison and she is the best. We find it hard to argue with that.
Included
Trash talking
Head bonk
Lots of Eye crossing
Lots of Twitching
Lots of Tongue Protrusion
Multiple KOs
Over the top reaction
Open eyes while KO'd
Double neck chop
Limp play
TriangleHold
Clothesline KO
Ragdolling
Camel clutch
Bow and arrow submission hold
Belly punching
Low blows
Soccer kick to the belly
Drooling
Belly stomping
Bear hug
Foot choking until twitching stops
Victory Pose
Video Information:
Lenght: 32:00 Minutes
LANGUAGE:

Format: MP4
Price: 29.99€ EUR
Movie Images Preview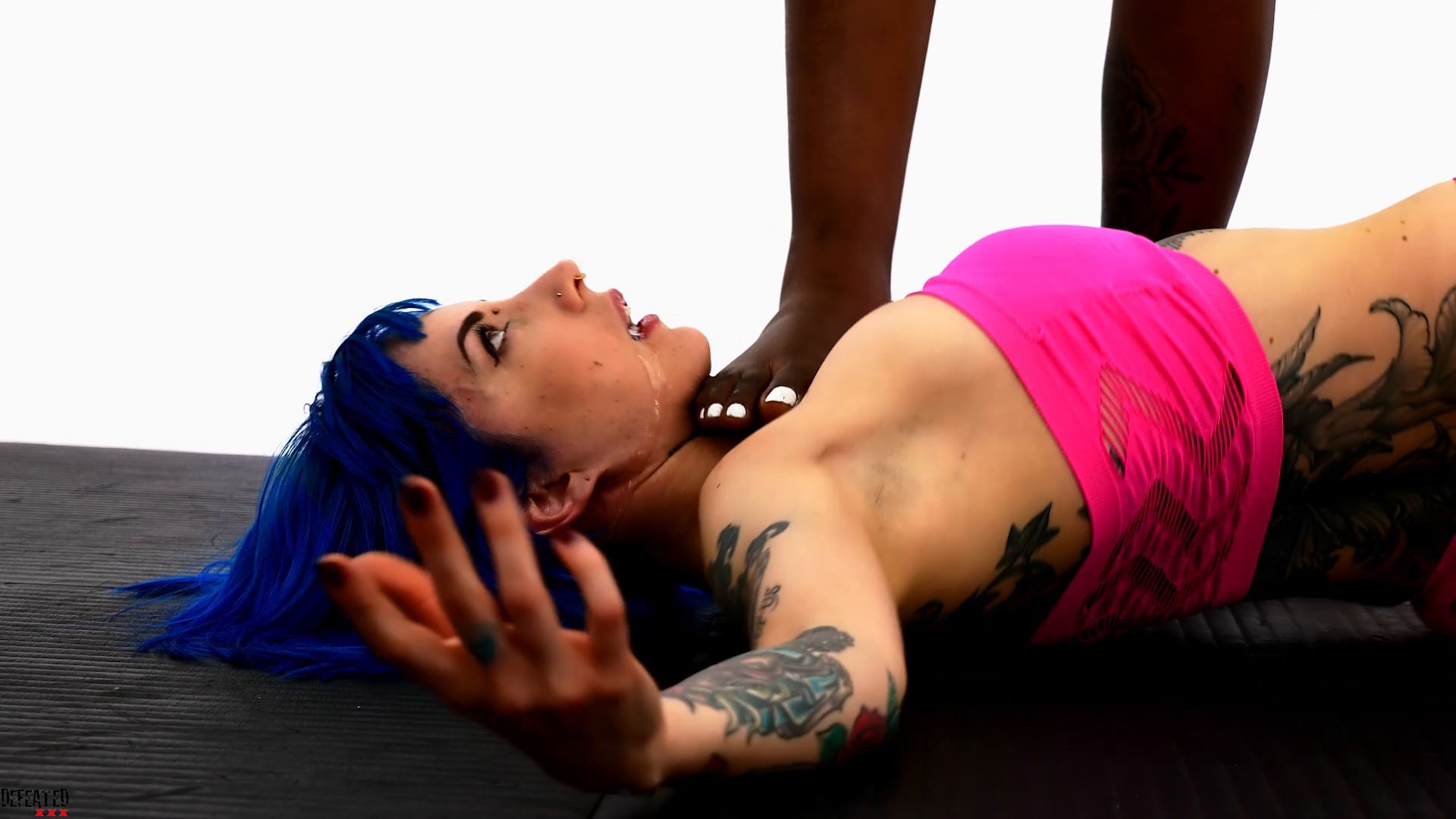 RELATED VIDEOS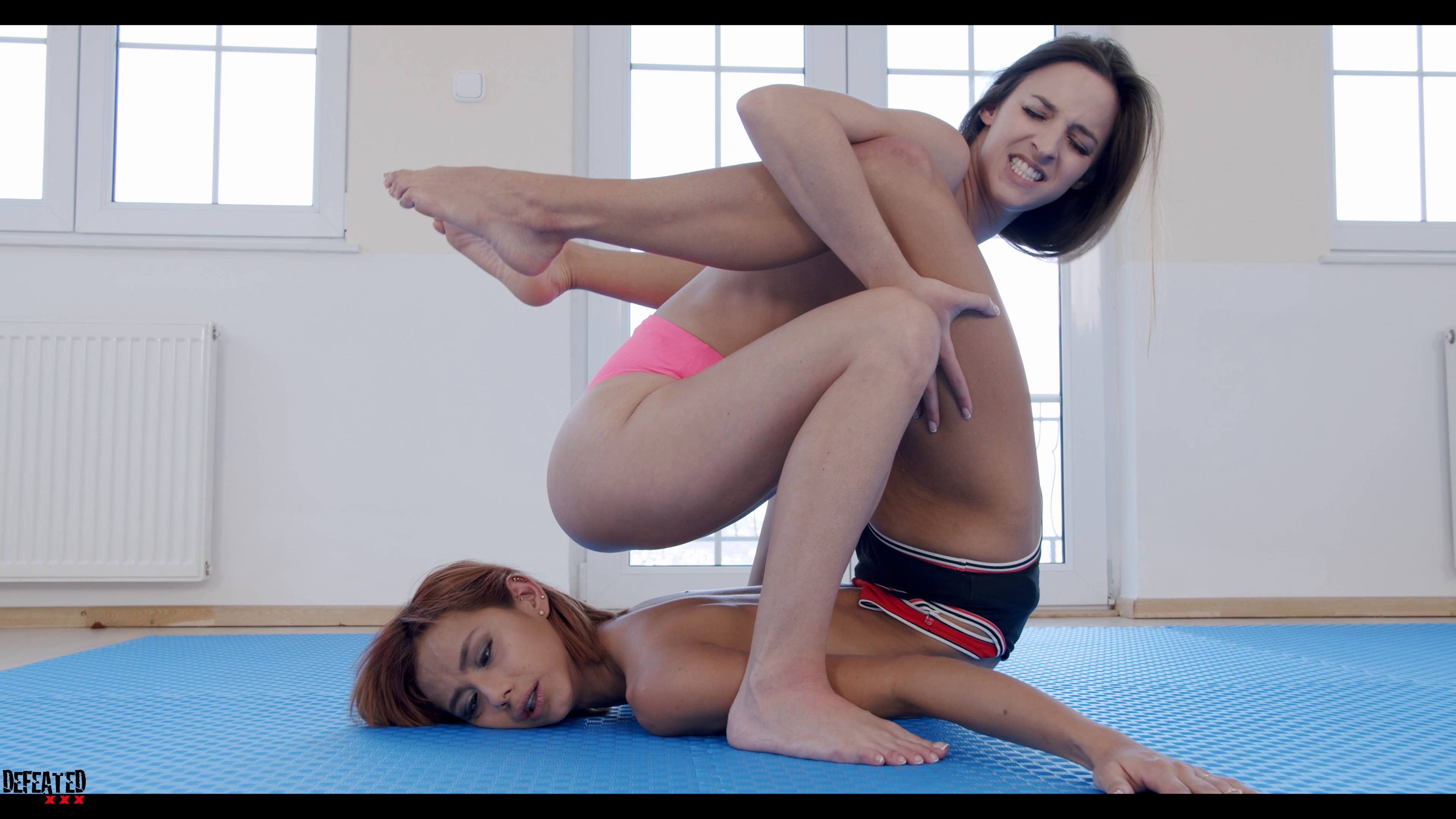 PUBLISHED:&nbsp2019-11-07

We produce many videos with the best fetish fighters around Europe. Our fetish genres include: girls fighting, catfight, female wrestling, foot licking, foot kissing, foot smelling, bearhugs, knockouts, limp play, over the top reactions, super heroines fight, facesitting, BBW wrestling, headscissors, facesittings, belly punching, boxing, fist fight, lift and carry, nipple torture, nipple twisting, wrestling, custom fetish video, custom Porn video, headscissor knockout, reverse headscissor and much more! Join our membership section to see all our videos, we update many times each month!
&nbsp