Giantess Wrestling Humiliation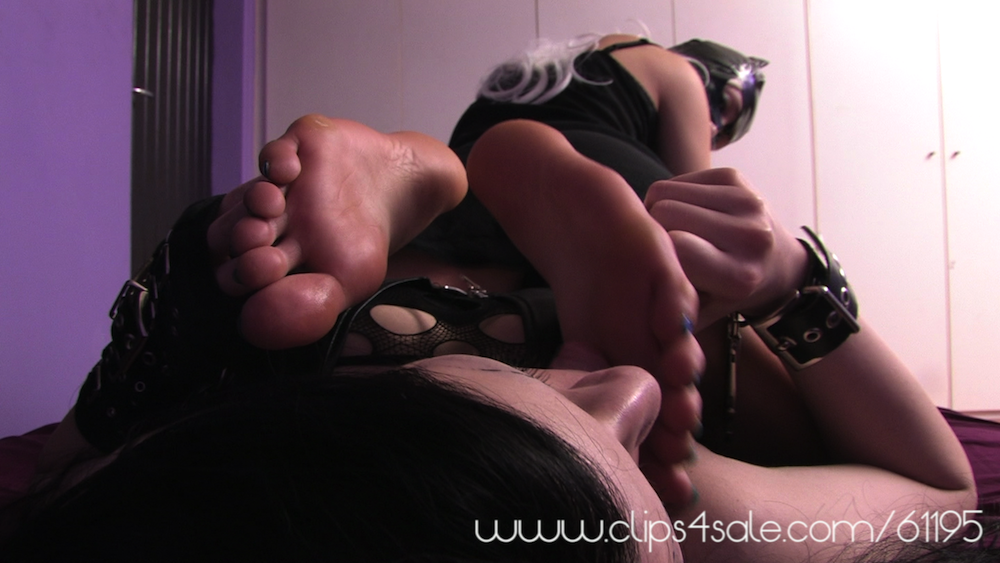 PUBLISHED:&nbsp2015-01-15
Psynopsis:
PoisonV, a dark haired amazon, breaks into Scarlett's house and without a word simply pins her to the wall, knees her to the groin. Scarlett falls on the bed in terrible pain and while she's starting to realize what is going on, PoisonV – twice her size – takes off her huge boots and heads towards her. The nightmare begins.
Scarlett's nipples are abused, twisted, bitten, her tits, ass and pussy slapped… Poor Scarlett kicks and punches but she's too weak and the dominating powerhouse keeps toying her without effort.
Of course Scarlett is pushedto submit to her mistress and lick and kiss her stinky and sweaty feet.
But it's not over. You might have heard that Scarlett can actually wrestle – what if she could turn tables and assault PoisonV's back with well applied tecniques to the point she will in turn beg for mercy?
The second half of the video will be pushedfoot smelling and domination by the winner on the hogtied and humiliated loser, until her resistance is over and she accepts to serve her mistress doing whatever she commands.
This is a terrific movie, not just a clip!
Language is ITA sub ENG!
PoisonV, un'amazzone dai capelli corvini, irrompe a casa di Scarlett e senza dire una parola la attacca al muro, le assesta una ginocchiata in pancia che la fa stramazzare sul letto contorcendosi di dolore. Scarlett sta appena realizzando cosa succede che PoisonV – il doppio di lei – si toglie gli enormi stivali e si avventa su di lei minacciosa. L'incubo ha inizio.
I capezzoli di Scarlett vengono strizzati, tirati, morsicati… i suoi seni schiaffeggiati, come il suo culetto e molto altro. La povera Scarlett scalcia ma non può liberarsi, è troppo debole per l'amazzone che fa di lei ciò che vuole senza sforzo.
Ovviamente Scarlett è obbligata a sottomettersi alla sua padrona e a leccarle e baciarle i piedi, puzzolenti e sudati.
Ma non finisce qui. Probabilmente sapete già che Scarlett è una buona lottatrice: che accadrebbe se riuscisse a ribaltare la situazione, aggredendo PoisonV alla schiena, piegandola con teniche di lotta perfettamente applicate, al punto da farle implorare pietà?
La seconda parte è una lunga, lenta e dettagliata adorazione forzata dei piedi e dominazione da parte della vincitrice sulla sconfitta, che si trova presto legata polsi e caviglie, impotente e umiliata.
Infine questa cede e accetta il suo ruolo di schiava che deve servire la sua padrona e soddisfare ogni suo desiderio.
Questo è uno splendido film, non semplicemente un "video"!
[ ]
RELATED VIDEOS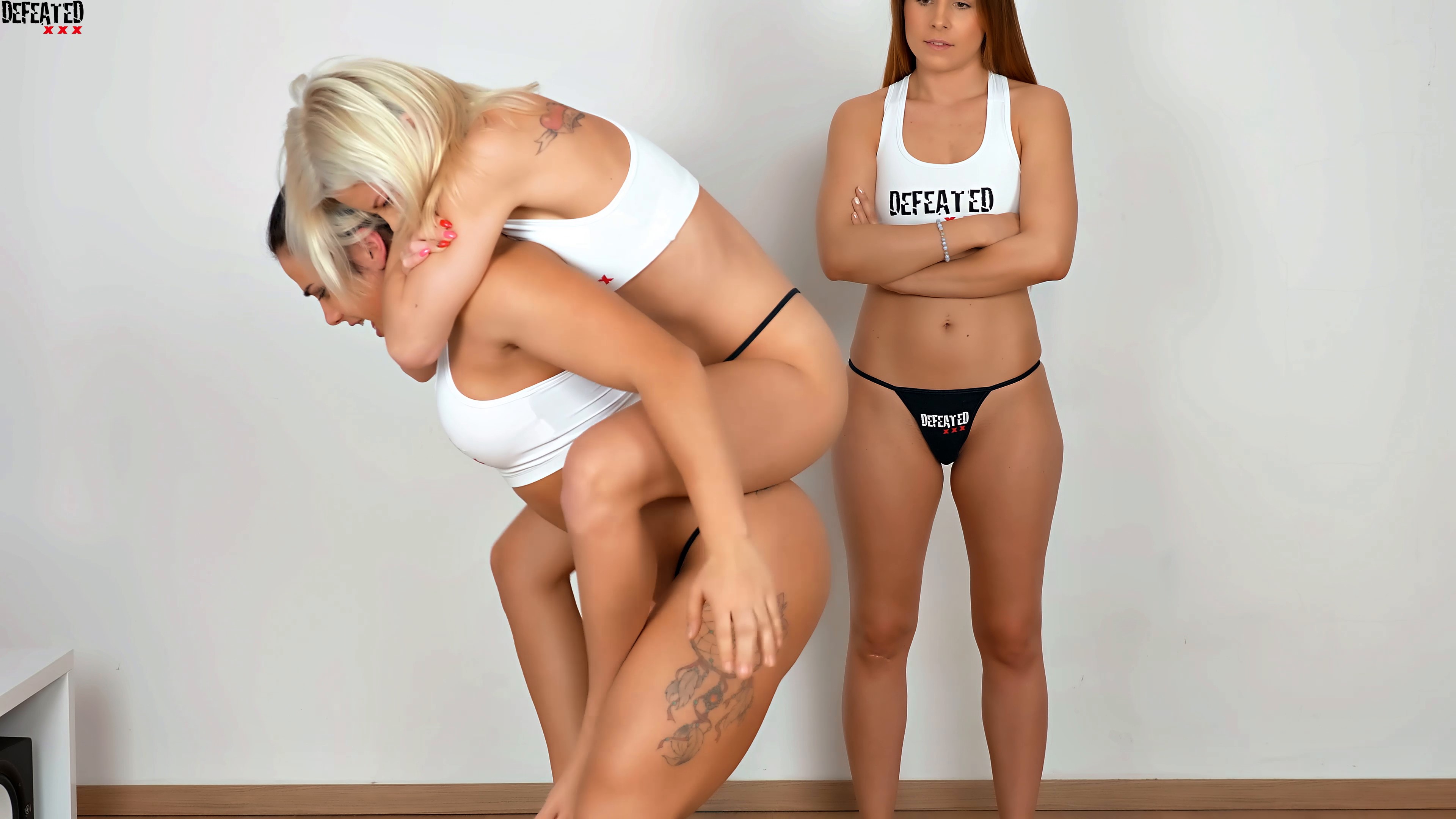 PUBLISHED:&nbsp2019-07-14

Defeated.xxx the best FETISH WRESTLING website around the net!
&nbsp

With the best fetish fighters around italy and europe, We produce many videos of many fetishes, including: Forced foot licking, forced foot kissing, forced foot smelling, bearhugs, knockouts, BBW wrestling, headscissors, facesittings, nipple torture, deathfights, nipple twisting, sumiko Wrestling, Forced Foot smother, Custom fetish video, Custom Porn video, Foot smother, Footsmother, Headscissor KO, Headscissor Knockout, Reverse headscissor, reverse headscissors and more! Join our membership section to see all our videos, we update many times each month!

&nbsp