Valerie and Stella Get Gassed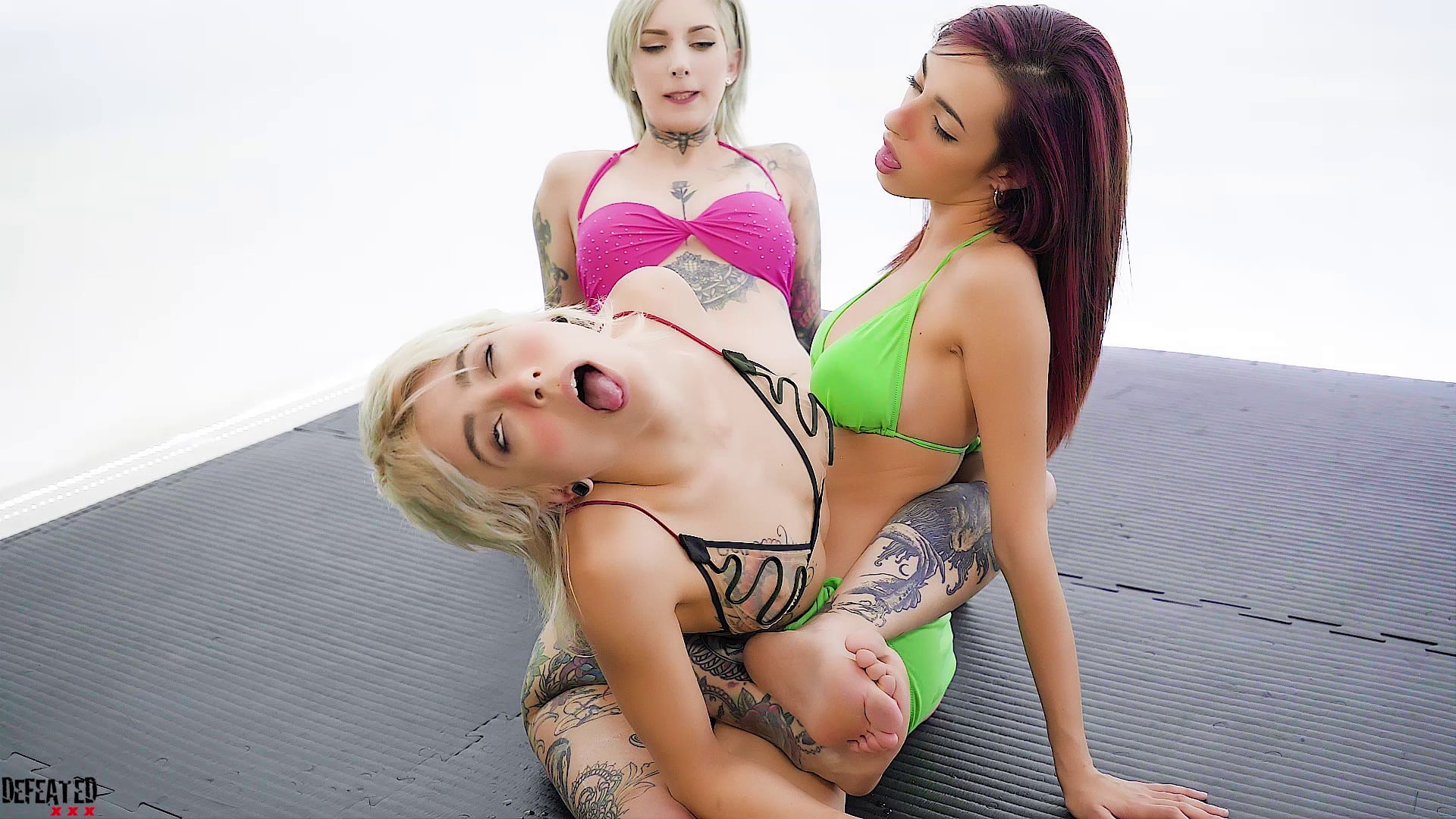 PUBLISHED:&nbsp2018-01-04
Stella and Valerie are in the match room stretching, when they start to argue over who is more flexible. As they argue and try to outdo each other, a mysterious gas fills the room. Before either one of them notice they end up KO'd, leaning on each other sitting in split positions, eyes rolling, tongues hanging out of their mouths. The Queen Elizabeth moseys in, smug as can be, asking if the ladies are sleeping. Elizabeth wraps her arms around Stella and Valerie locking them both in a bearhug, causing them to twitch and drool, barely conscious and still sitting in their split positions. The Queen now uses her legs to squeeze both girls causing more over the top reactions. Valerie and Stella finally fall over after lots of sexy, barely conscious moaning. Elizabeth takes this time to show them that she is just as flexible as they are, attempting a split of her own in between her two sprawled out play things. Unfortunately for Elizabeth, she's not as flexible as she thought, hurting herself a bit, then angrily stomping away. Later, we find Valerie and Stella stacked on top of each other, both of them fold up. Valerie slowly wakes and sits up, still mounted on top of Stella. She finds Elizabeth waiting there with boxing gloves on ready to punch her out. Valerie takes several punches before passing back out onto of Stella, twitching like crazy. Stella now wakes up and with Valerie still KO'd and twitching on her back, Stella sits up, only to be punched out by Elizabeth as well. Stella falls backwards after her KO, landing on top of Valerie for a nice twitchy body pile. Later we find Valerie laying on her own arms and legs, folded up in the middle of the mats, still twitching and moaning with her tongue hanging out, no Stella in sight, when Elizabeth walks in, saying that she is going compare Valerie flexibility to Stella's. What happens is Elizabeth playing with the barely conscious Valerie, belly punching her, playing her he tits, folding her into different positions, more boxing KO punches, slow motions shots, and of course lots of over the top reactions. Next its Stella turn and Valerie is now missing. Stella get pretty much the same treatment as Valerie did, as Elizabeth now has some fun one on one time with Stella. Again there's tons of over the top reactions and great slow motions shots as well. Finally Elizabeth brings both ladies back to the middle of the mats. They are both out on their feet, but standing until The Queen, still with her boxing gloves on, punches them both until they collapse, falling back into a split position, with even more over the top reactions. The Queen Elizabeth takes a good look at her play things, punching, slapping and ragdolling them a bit. There's lots of slow motion close ups here. Finally Elizabeth satisfied with what she's done walks off with a wave and a "nighty night ladies".
Video Information:
Lenght: 52:45 Minutes
LANGUAGE:

Format: MP4
Price: 29.99€ EUR
Movie Images Preview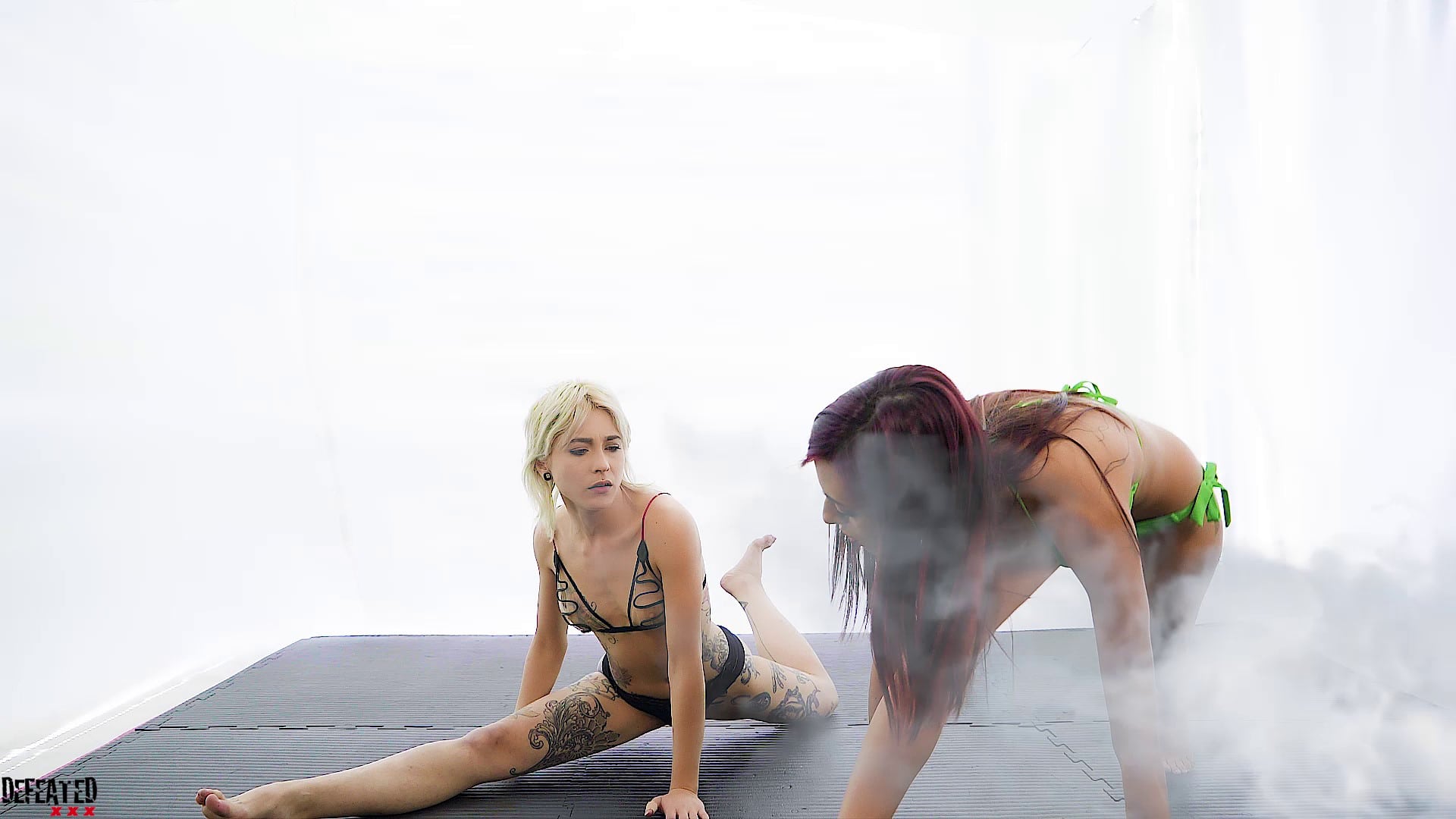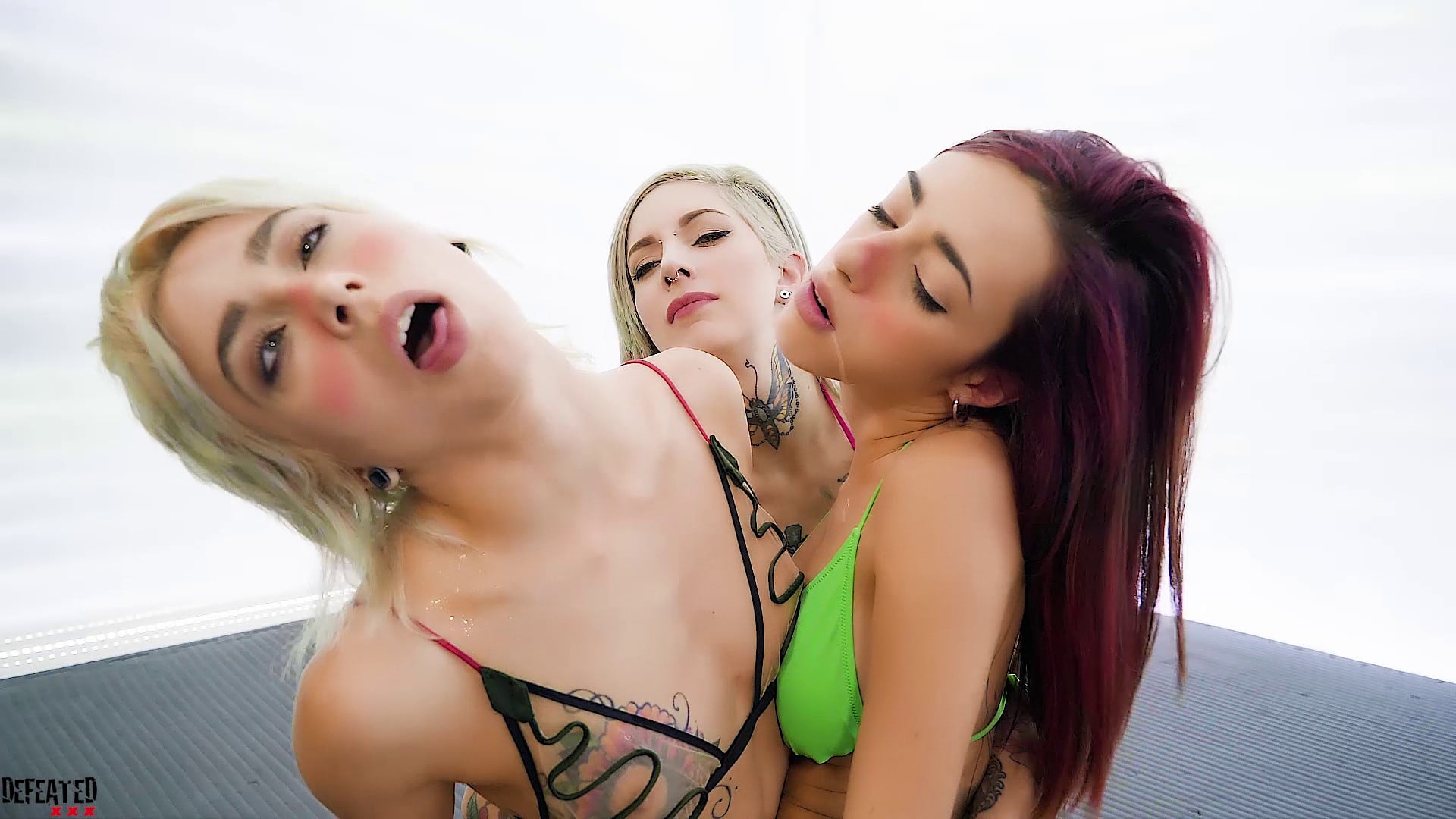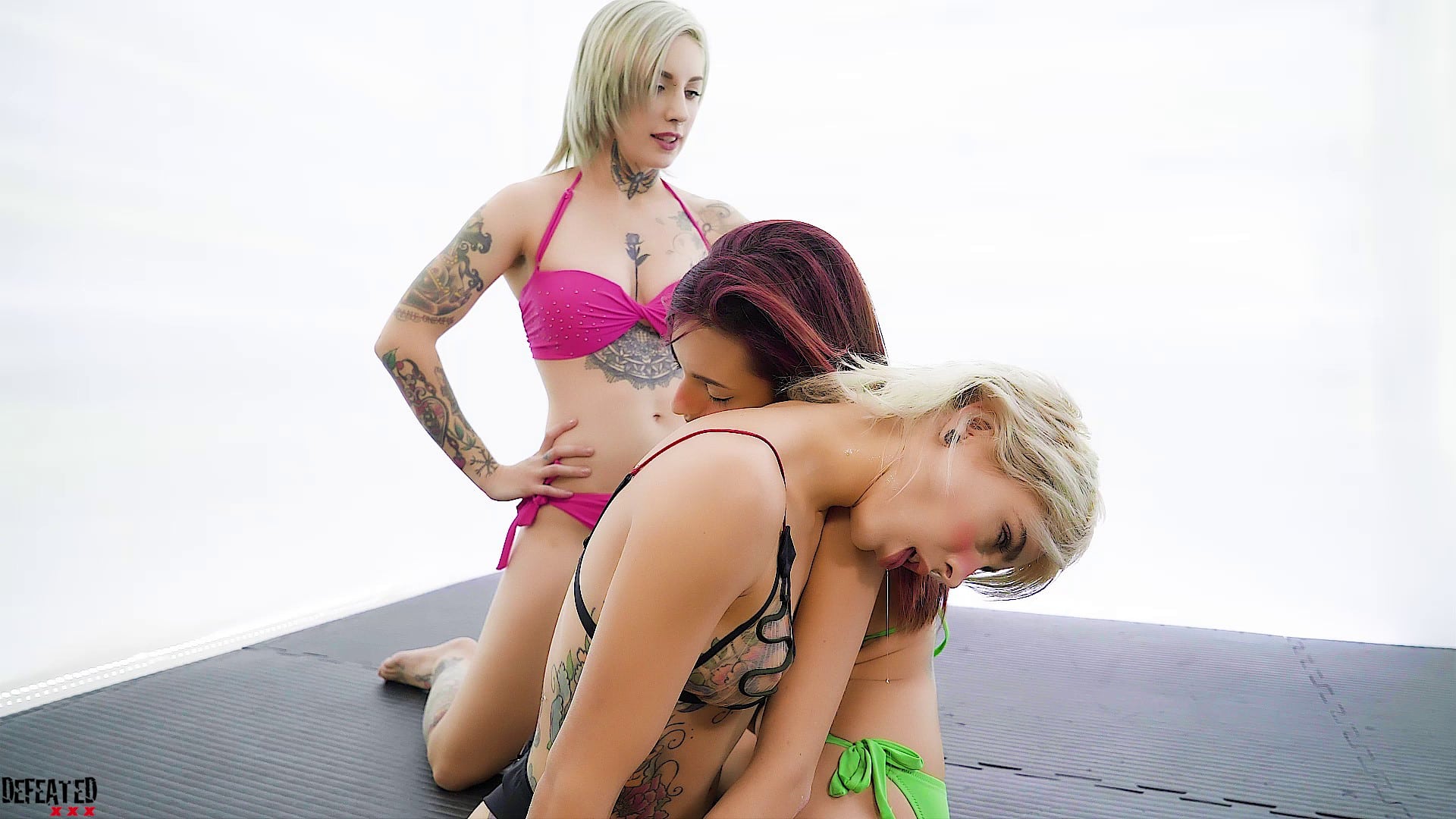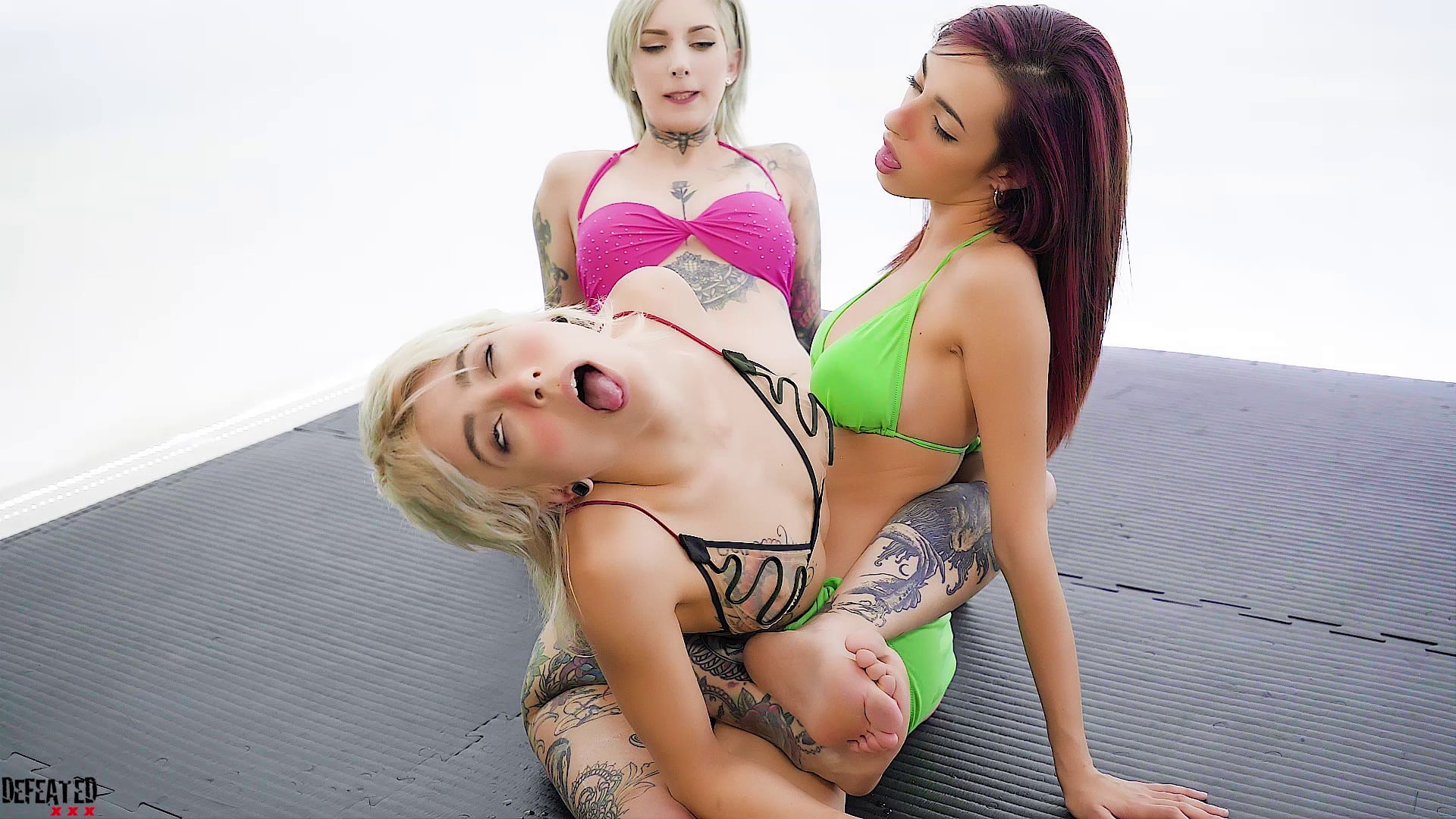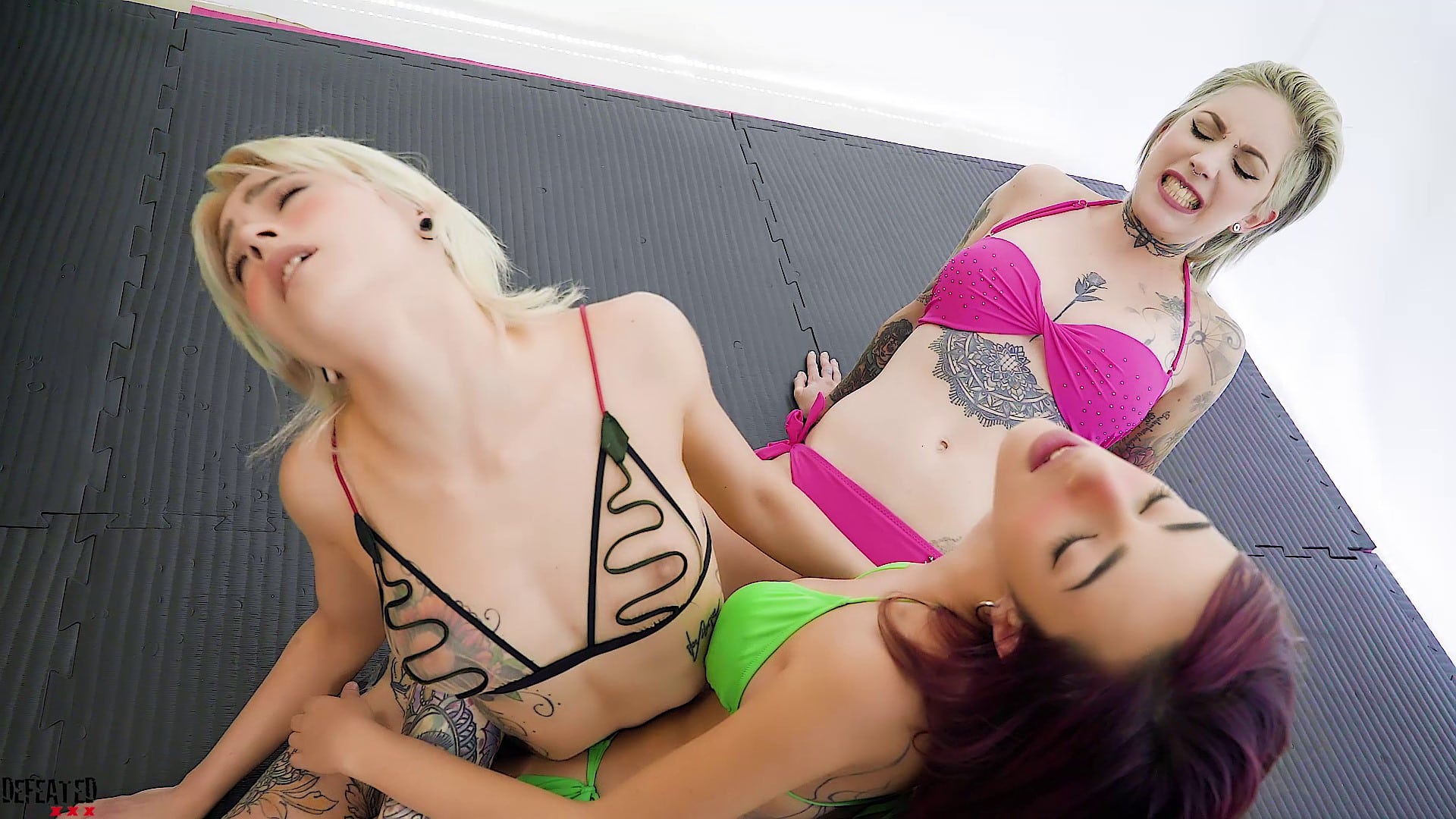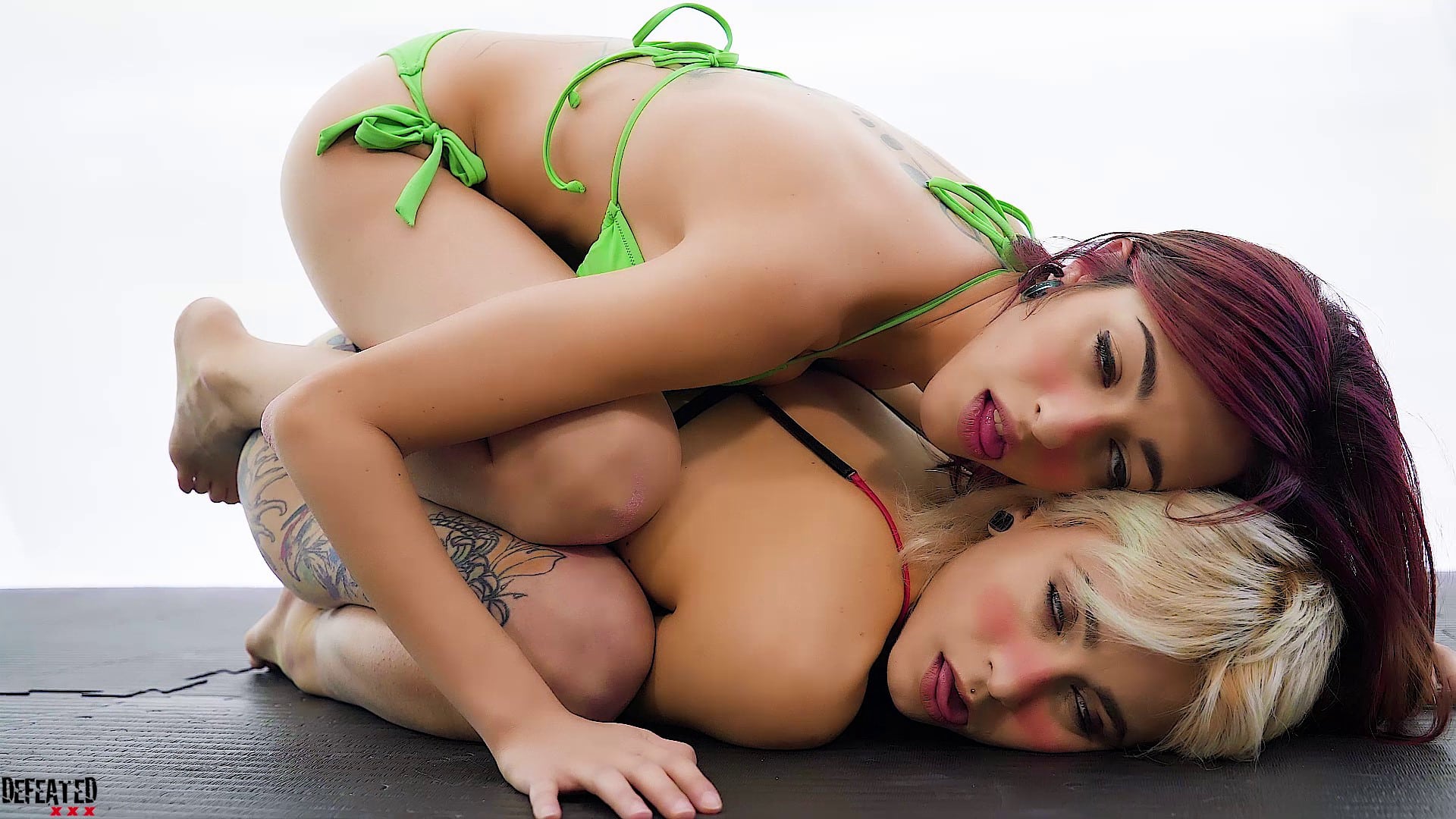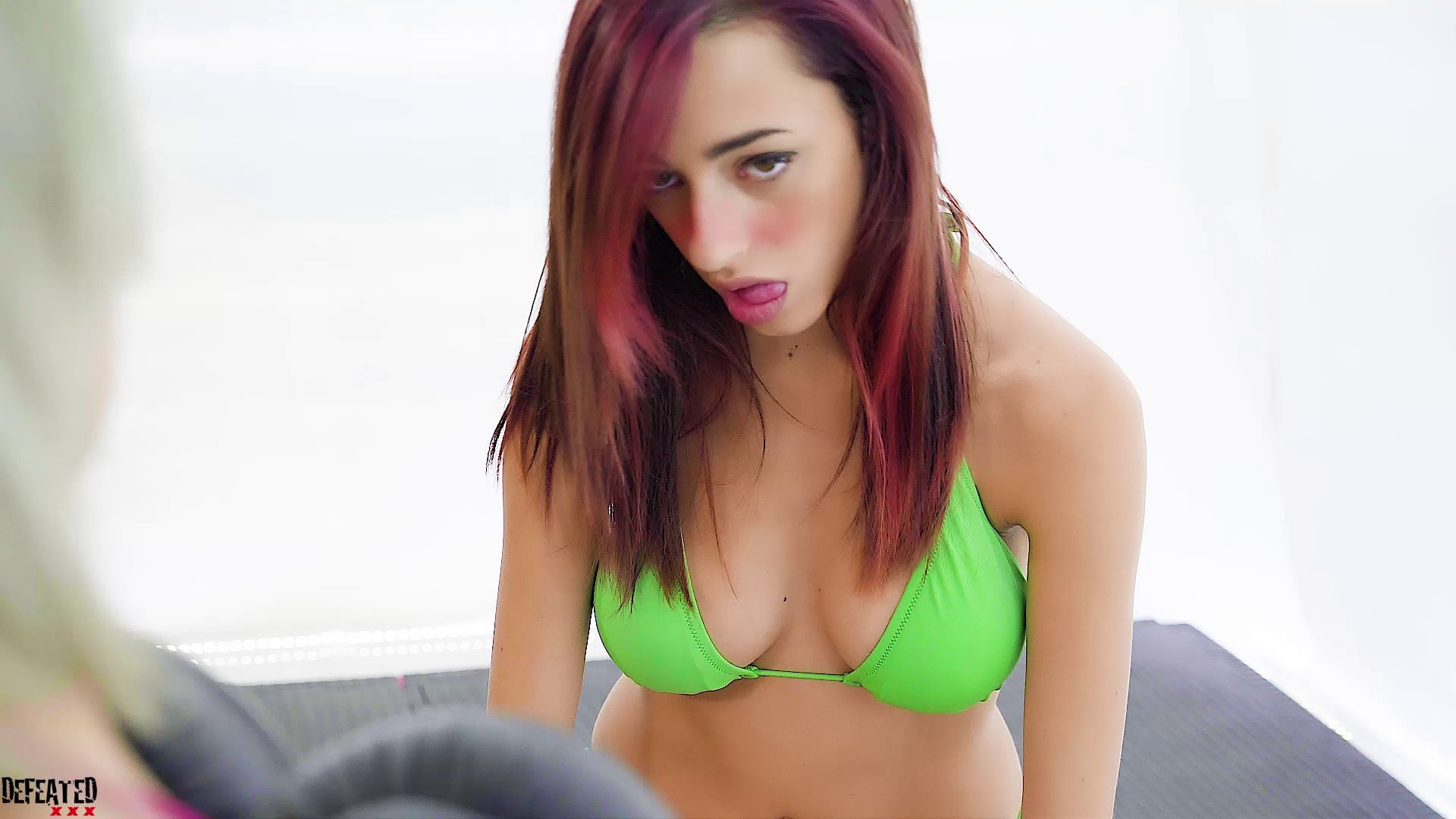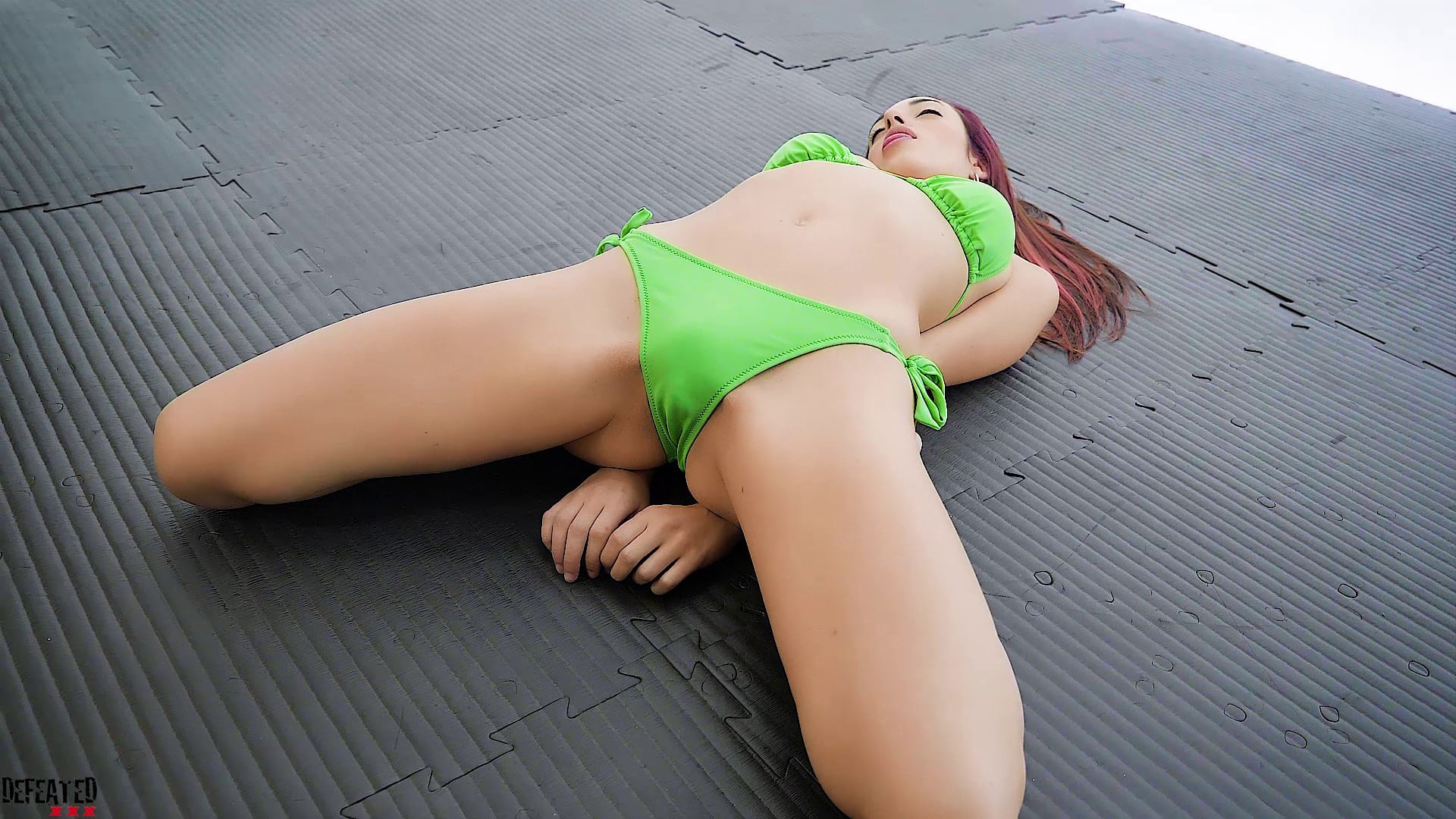 RELATED VIDEOS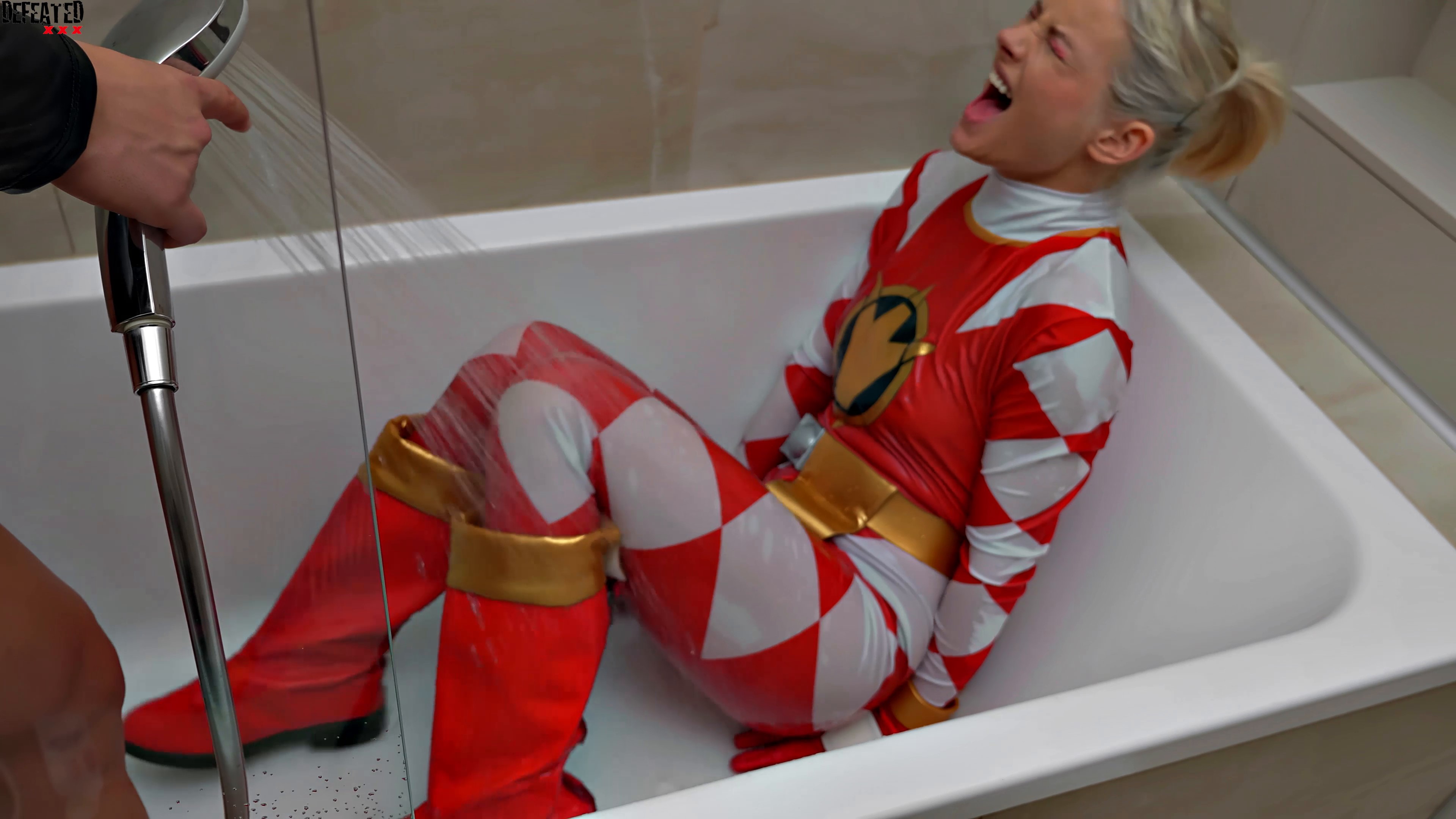 PUBLISHED:&nbsp2019-05-14

Defeated.xxx the best FETISH WRESTLING website around the net!
&nbsp

With the best fetish fighters around italy and europe, We produce many videos of many fetishes, including: Forced foot licking, forced foot kissing, forced foot smelling, bearhugs, knockouts, BBW wrestling, headscissors, facesittings, nipple torture, deathfights, nipple twisting, sumiko Wrestling, Forced Foot smother, Custom fetish video, Custom Porn video, Foot smother, Footsmother, Headscissor KO, Headscissor Knockout, Reverse headscissor, reverse headscissors and more! Join our membership section to see all our videos, we update many times each month!

&nbsp