Scarlett Vs Chloe and Niki: 2v1 cheating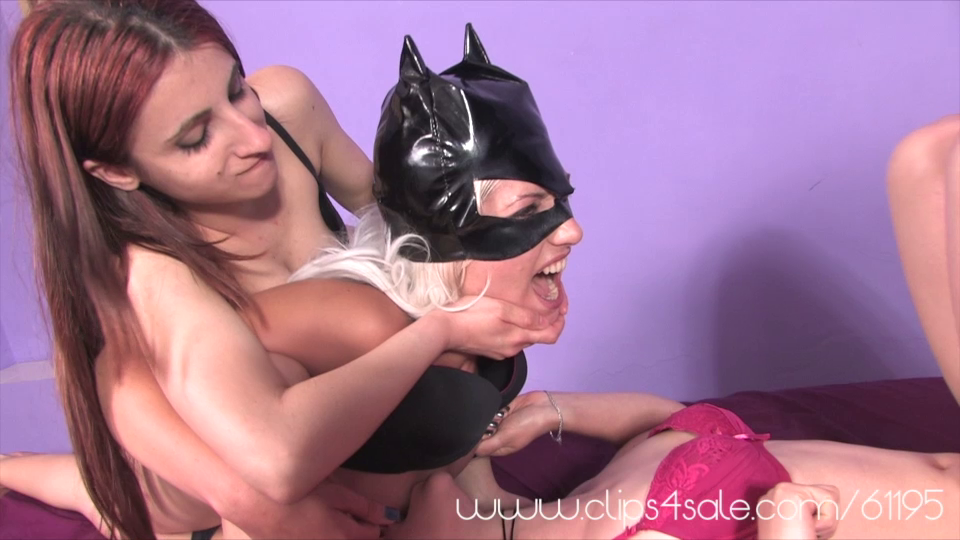 PUBLISHED:&nbsp2015-01-16
Psynopsis:
Scarlett Vs Chloe: 2v1 cheating (Niki as refereeinstrusion)Smother match, win who smother the opponent in 2 rounds (3 round match)
Chloe have a tag team partner, if she can reach her corner, Niki will help her.
This is not exactly what happens, the easy cheat is around the corner,
and this make the match not truly fair.
Niki will enjoy the match two times when Scarlett doesn't expect it, and this is an
hard time for her; is so easy to smother in a 2vs1!
Niki and Chloe know very well a lot of hot positions and moves, that make this
match a really sexy one. Scarlett will be humiliated under their feet,
while they torture her nipples and pussy.
At the end, Scarlett is pushedto give an orgasm to Niki licking her pussy, with feet on her face.
The prize for a good cunnilingus is another licking… the ass!
The language is ITA sub ENG
Temps your tastes for… Fights, Facesittings, Foot Fetish, Foot Smother, Pushd Foot Smelling, FacesittingSmother, Foot Humiliation, Foot Domination, Nipple torture, 2v1, threesomeSmother match, vince chi soffoca l'avversario per 2 round (3 round match)
Chloe ha una tag team partner, se riesce a raggiungere l'angolo, Niki l'aiuterà.
Questo non è esattamente quello che succede, il cheat facile è dietro l'angolo, e
questo rende il maych non esattamente equo.
Niki entrerà nel mtch due volte quando Scarlett non se l'aspetta, e questo è un
duro momento per lei, è così facile soffocare in un 2vs1.
Niki e Chloe conoscono a perfezione molte mosse e posizioni sexy, questo
rende il match molto eccitante.
Scarlett sarà umiliata sotto i loro piedi mentre loro torturano i suoi capezzoli e la sua figa.
Alla fine, Scarlett sarà costretta a dare un orgasmo a Niki leccando la sua figa,
coi piedi in faccia.
Il premio per un buon cunnilingus è un'altra leccata… di culo!
La lingua è ITA sub ENG
 [ ]
RELATED VIDEOS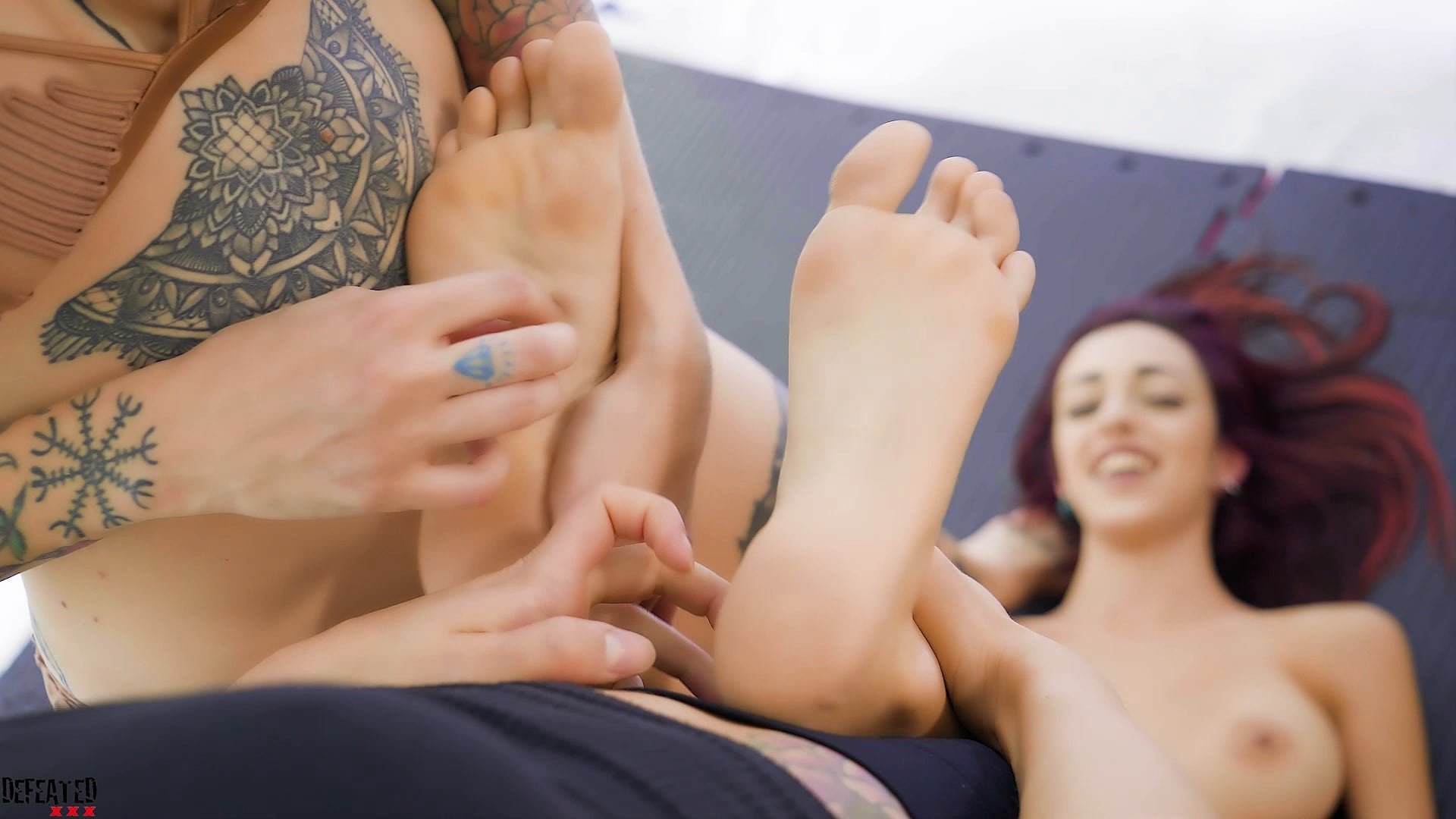 PUBLISHED:&nbsp2018-06-23

Defeated.xxx IS ABOUT WRESTLING FETISH
&nbsp

With the best fetish fighters around italy and europe. It includes forced foot licking, forced foot kissing, forced foot smelling, bearhugs, knockouts, BBW wrestling, headscissors, facesittings, nipple torture, deathfights, nipple twisting, sumiko Wrestling, Forced Foot smother, Custom fetish video, Custom Porn video, Foot smother, Footsmother, Headscissor KO, Headscissor Knockout, Reverse headscissor, reverse headscissors and more!

&nbsp