Scarlett Vs Tiffany: Total Smother And FootGag Match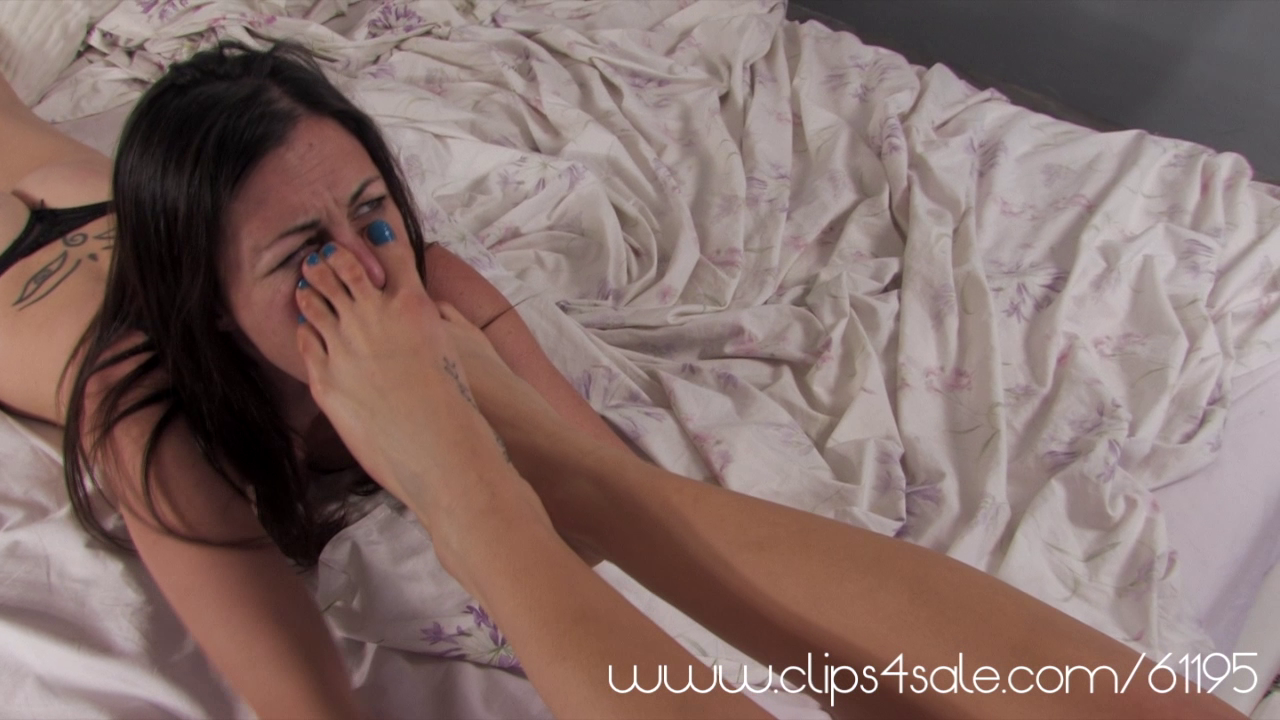 PUBLISHED:&nbsp2015-01-16
Scarlett Vs Tiffany: Total Smother And FootGag Match
Tiffany is a young hottie with bitchy looks and very self confident.
The challenge with Scarlett is for a "winner takes all", K.O wrestling match.
Scarlett shows no fear and takes control with a series of holds aiming to the back of the brunette,
who soon ends up face down in her feet, arms bent behind her back, screamig for pain and frustration while Scarlett teases her and pushes her head down without mercy.
Scarlett enjoys every second of her domination and applies various holds, always using her beautiful feet on poor Tiffany's face, smothering her at will.
The subdued tiffany is pushedto eat feet and pass out, deprived of air. Just to start.
There will be facesit-payback time, don't worry, and headscissors will be used to as well.
A tied up loser will face the hardest and most humiliating pushd-foot worship session of her life.
Unforgettable video for foot fetish wrestling fans.
The language is Italian SUB ENG
Temps your tastes for… Foot Fetish, Footgag, Facesitting, Smother, Foot Smother, Foot Domination, Catfight, Headscissors, Lesbian, Barefeet
Tiffany è una bellezza dallo sguardo da stronza che si presenta molto convinta delle sue possibilità.
La sfida con Scarlett è lotta in 3 round, del tipo "il vincitore prende tutto".
Scarlett non ha paura e anzi prende subito il controllo con una serie di prese che mirano alla schiena dell'avversaria, che presto finisce con la faccia schiacciata sui piedi di Scarlett, le braccia piegate dietro la schiena, gemendo per il dolore e la frustrazione mentre l'altra la deride e le preme la testa verso il basso senza pietà.
Scarlett gode di ogni istante di questa sua dominazione e si diverte a mettere in pratiche diverse prese di wrestling,
sempre finendo con i suoi bellissimi piedi sul viso della povera Tiffany, soffocandola a piacimento.
Tiffany, sottomessa, è finalmente obbligata a prendere i piedi di Scarlett in bocca e sviene per la mancanza d'aria. E' solo l'inizio.
Ci sarà tempo per la facesitting-vendetta, e anche le forbici al collo saranno usate per strangolare l'avversaria.
Una lottatrice sconfitta, i polsi legati, soffrirà la più dura e umiliante sessione di adorazione forzata dei piedi della sua vita.
Un video indimenticabile per i fans della lotta e feticisti.
 [ ]
RELATED VIDEOS
PUBLISHED:&nbsp2019-05-20

Defeated.xxx the best FETISH WRESTLING website around the net!
&nbsp

With the best fetish fighters around italy and europe, We produce many videos of many fetishes, including: Forced foot licking, forced foot kissing, forced foot smelling, bearhugs, knockouts, BBW wrestling, headscissors, facesittings, nipple torture, deathfights, nipple twisting, sumiko Wrestling, Forced Foot smother, Custom fetish video, Custom Porn video, Foot smother, Footsmother, Headscissor KO, Headscissor Knockout, Reverse headscissor, reverse headscissors and more! Join our membership section to see all our videos, we update many times each month!

&nbsp