Scarlett Vs Stella: Foot Fight, strenght test and wrestling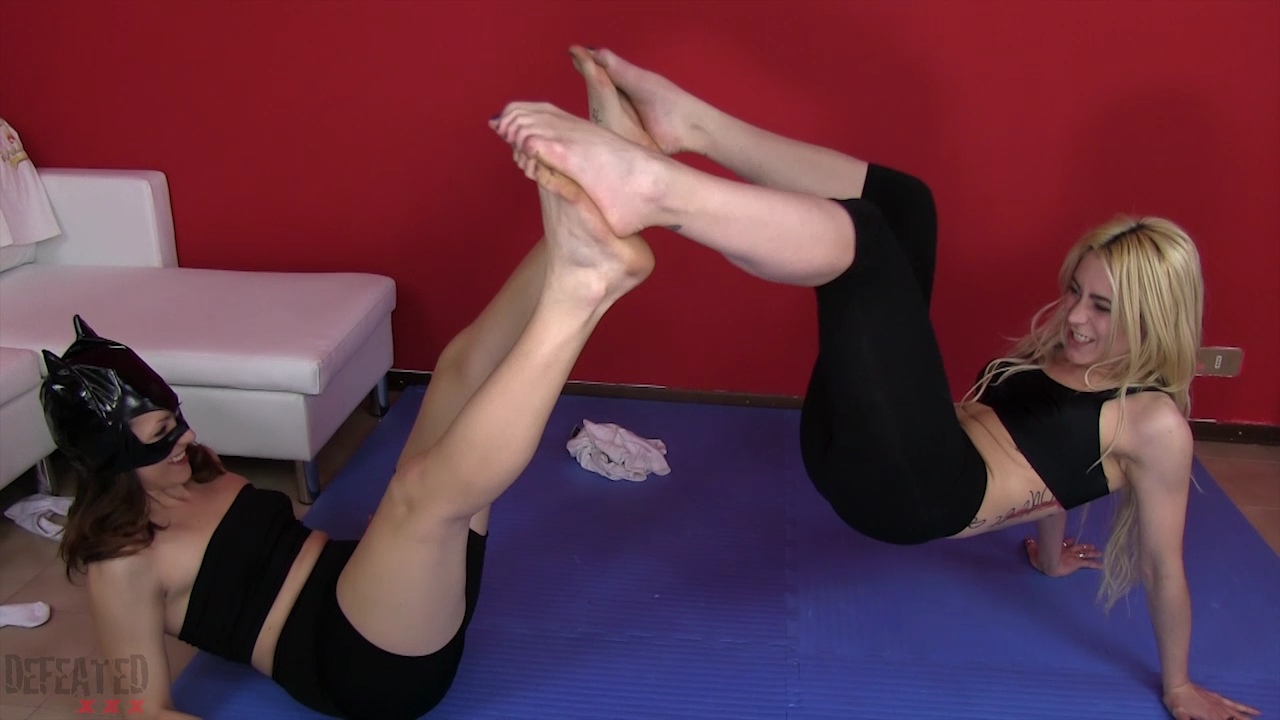 PUBLISHED:&nbsp2015-04-25

Scarlett Vs Stella: Foot Fight, strenght test and wrestling
Foot fight.
Scarlett and Stella sit down on the floor or on the bed and remove shoes and socks.
They both have very clean feet.
The girls stretch their legs out and put their feet together sole to sole and just sit there for a little bit comparing feet keeping them sole to sole the whole time and not moving.
Then they start pushing with their toes harder to see who is stronger and you interlock their toes and try to out squeeze each other.
Then, Scarlett and Stella slap the soles of their feet together to make them "fight" keeping heels touching.
A shoe behind their back, the first challenge is to pull the opponent next to the shoe!!
Next they decide to start comparing their bodies together.
Scarlett and Stella both get up on knees on the bed and face each other.
Their breasts and stomachs are touching and rubbing together, Hands are down at their sides.
Then they start pushing breasts into each other harder and harder trying to push the other one over.
Wrestling Part.
Competitive wrestling with lots of foot contact.
They hug each and roll to the left two or three times and then back to the right two or three times.
Lot of leg tangling and feet "fighting" there!
Lot of sole to sole!
At the end, Scarlett wins by pinning Stella with arms out to the side or above your heads and all four feet touching.
Language is English
Including:
Female Wrestling
Foot fetish
Foot Fight
Strenght Challenge
 [/am4show]
RELATED VIDEOS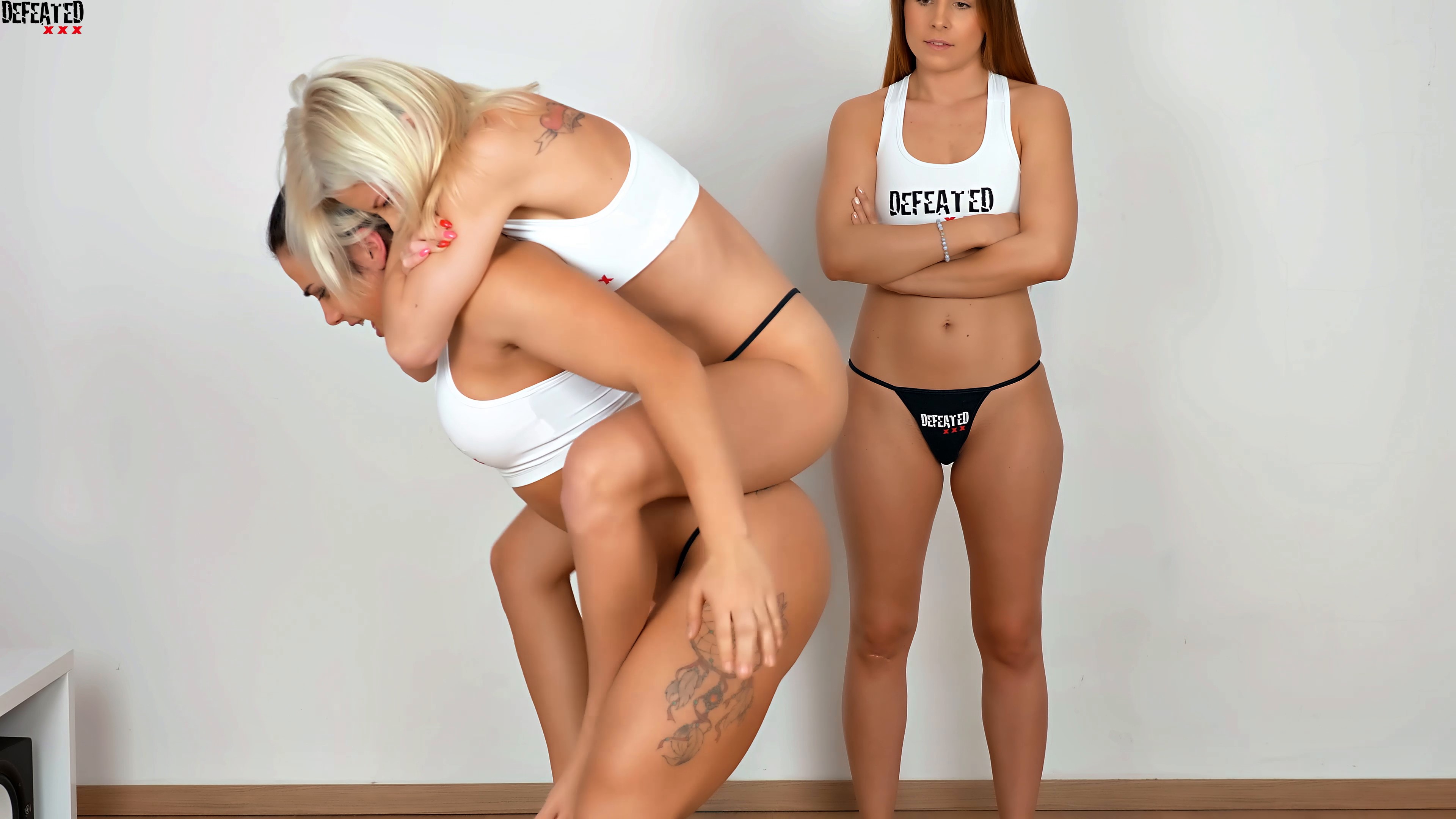 PUBLISHED:&nbsp2019-07-14

Defeated.xxx the best FETISH WRESTLING website around the net!
&nbsp

With the best fetish fighters around italy and europe, We produce many videos of many fetishes, including: Foot licking, foot kissing, foot smelling, bearhugs, knockouts, BBW wrestling, headscissors, facesittings, nipple torture, nipple twisting, sumiko Wrestling, Custom fetish video, Custom Porn video, Headscissor Knockout, Reverse headscissor, reverse headscissors and more! Join our membership section to see all our videos, we update many times each month!

&nbsp