Female Wrestling Beatdown Destruction – Bearhug + Scissorhold – Punchs – Kicks

PUBLISHED:&nbsp2015-05-28
Female Wrestling Beatdown Destruction – Bearhug + Scissorhold – Punchs – Kicks

And the match begins.
Stella is dominant for the first part of the video, putting Janelle in scissorholds, and painful stretched camel clutch.
Janelle want to play it harder! She can escape from a scissor, and SBAM!
A punch in Stella's face put her down!! and SBAM!
A punch in Stella's belly! A kick in her back! A kick in her face!!!
Janelle is super angry and in full control of this really hard BEATDOWN!
Stella seems to be unable to react in any way…
Janelle treat her like her trophy, ragdolling at her!
She puts her in some painful submission moves, and Stella can just suffer!!!
Janelle enjoys put her foot in her mouth too!!
Victory pose for her!! And not happy yet!! She writes on her breasts… LOSER!
Language is English!
Including:
Female Wrestling
Pushd foot in face
Bearhug
Woman Trophy
Ragdolling
Painful stretches
Punch
Kicks
Camel Clutch
K.Os
Victory Poses
RELATED VIDEOS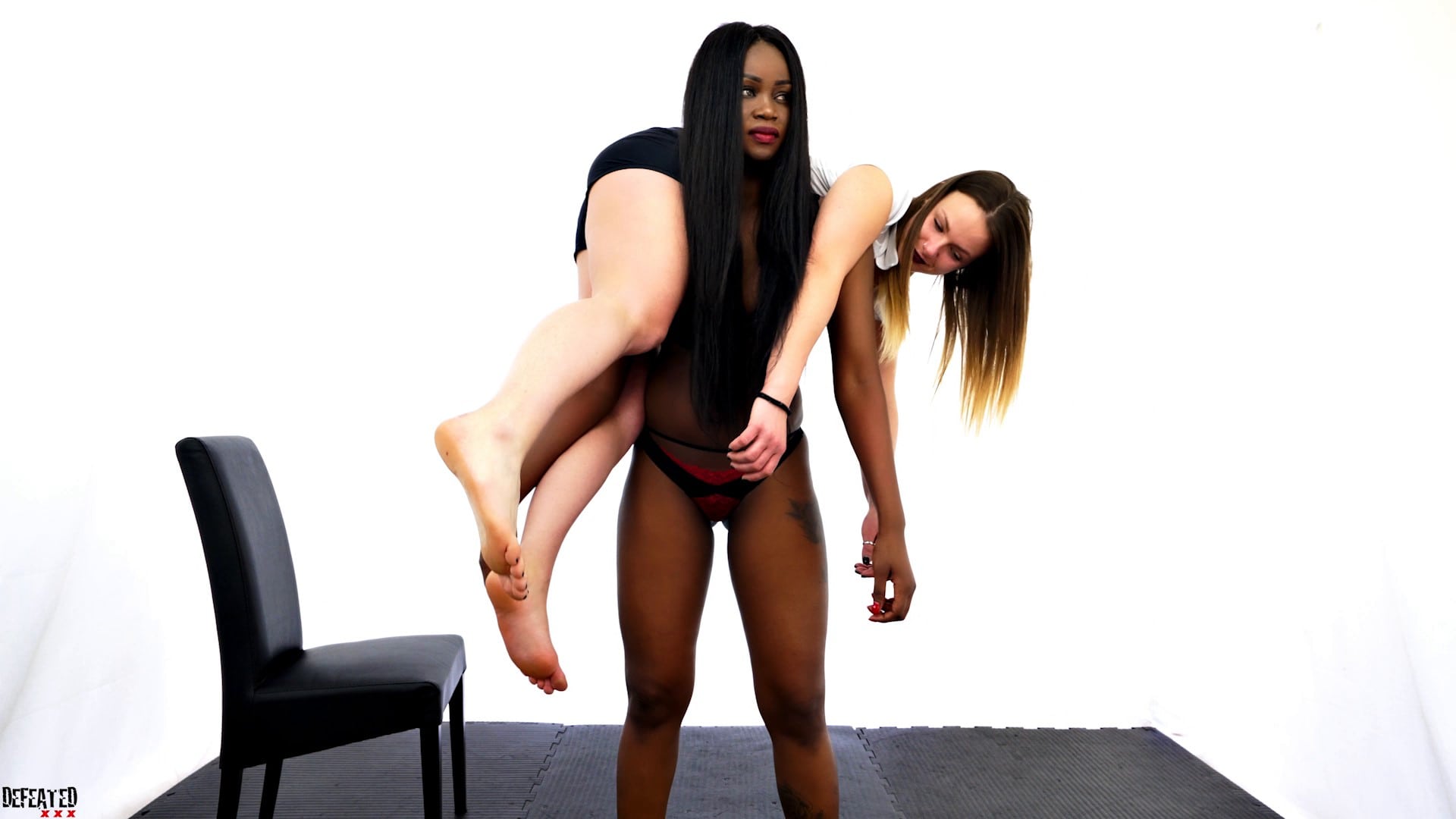 PUBLISHED:&nbsp2018-06-13

Defeated.xxx IS ABOUT WRESTLING FETISH
&nbsp

With the best fetish fighters around italy and europe. It includes forced foot licking, forced foot kissing, forced foot smelling, bearhugs, knockouts, BBW wrestling, headscissors, facesittings, nipple torture, deathfights, nipple twisting, sumiko Wrestling, Forced Foot smother, Custom fetish video, Custom Porn video, Foot smother, Footsmother, Headscissor KO, Headscissor Knockout, Reverse headscissor, reverse headscissors and more!

&nbsp